Testing your website navigation
Posted on 22 January 2015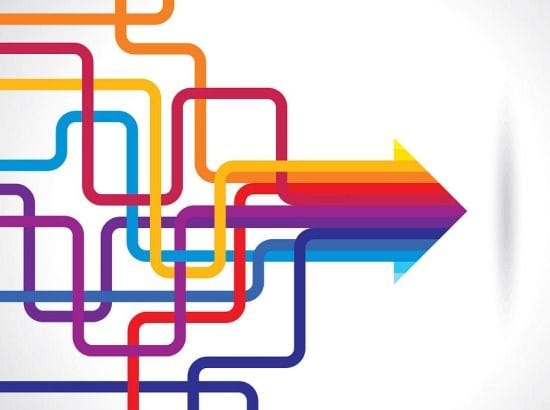 A number of things contribute to making good web design truly good. Strong visual design and content all make for effective web design, but there's one critical aspect that many businesses overlook: navigation.
Website navigation can make or break your site. Navigation is crucial to a site's success, acting like a map to direct visitors (and potential clients or customers) to the pages you want them to see.
As audiences spend less time on websites, it's important for businesses to have website navigation that is practical, easily accessible, quick to understand and drives leads or sales conversions. While there are best practices you can apply from the get-go to ensure you have good navigation, it's critical to regularly test and improve your site navigation to get better results.
Firstly, what makes for 'good' site navigation?
When it comes to designing good site navigation, it ultimately comes down to the goals that you're hoping to achieve with your site. That's why it's critical to set the KPIs and objectives of your website from the outset before you get started on anything else.
Is your goal to get people to sign up to your newsletter for database marketing, check out their shopping cart, or do you want to get leads for your business development team? Once you set the objectives in place, you can optimise your site navigation to help you achieve them.
Stick to what works - placement for navigation on a website
Don't try anything new, stick to the standard top of the website, or left side navigation... if you think that your website will stand out if it is different, it will - but the consequences are people will leave if your website doesn't feel intuitive to find what they are looking for.
Use your footer to input additional common folders, such as home, contact us, but also put in ones like privacy and returns policies.
If your website has a lot of content in it, a trend is to put a site map at the footer of your website - this gives your user an easy overview of your website to find what they are looking for easier (add in a search tool as well, to help them even further)
Use images to compliment your navigation
Your site visitor makes a decision on whether to stay on your website within 3 seconds and during that time they need to know if you have what they are after and you are the right business for them etc. By using images placed under your header within the content area - you make that easier for them to decide, attract the right people, and help them get the answers they want faster to improve your chance of achieving your websites objectives too.
For example, conveying your target market through pictures teenagers for skin specialists, or key services you specialise in with pictures of a Deck, a Shed, and something that indicates renovations for a builder, or key segments you work in with icons that demonstrate commercial, investment or residential properties for a real estate agent.
Optimisation testing for your site
In order to optimise your navigation, you have to test it. Try out some of these techniques to optimise your site navigation:
Use an analytics tool (such as Google Analytics) to help you understand how users are navigating through your website and understand their path to conversion. Sometimes users behave differently to what you expect, and you can tailor your navigation once you understand their browsing patterns.
Add visual features to improve clickthrough rates: Got something you really want users to click on? Put the link in a different colour, add an underline or change the link to an icon to draw attention to it. Experiment with different link copy (such as "Hot deals" versus "Sale items" on an ecommerce site) to see which drives higher clickthrough rates.
Chat with your local Bloomtools consultant about the various tools you can use to build a website that will attract more visitors and also boost lead generation and conversions.


Author:
Tracey Voyce
About: With more than 30 years business management experience, Tracey Voyce is the CEO of Bloomtools. Tracey has owned and managed many businesses and spent several years training and motivating coaches at the world's largest business coaching franchise.
Connect via:
LinkedIn