The 'New Retail' Movement
Posted on 27 August 2014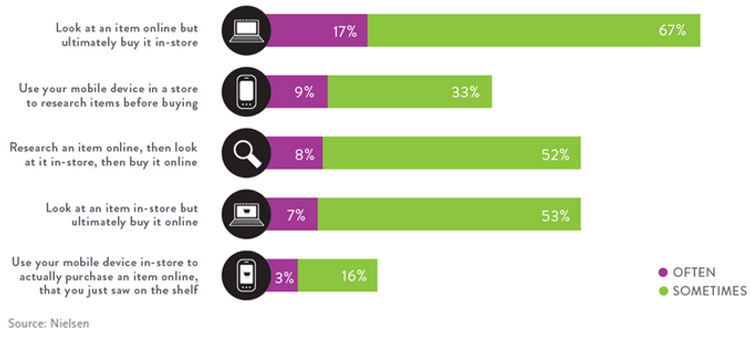 The 'new retail' movement refers to the increasing online trend of consumers converging to digital retail stores... The combining of offline and online shopping experiences.
The Australian Government Department of Communications found that there are more than 10 million Australians now shopping online and spending 100 minutes each week doing so.
Our society is technology oriented and our consumers are always connected. They have significant knowledge, power, and expectations and are equipped to filter and prioritise where, how, and when they engage with businesses.
6 in 10 Australians now use both online and traditional retail stores as sources of information when researching and purchasing products. So the questions is, will your website draw these consumers closer or drive them away?
The online and offline worlds are converging
The 2014 Nielsen Connected Consumers Report reveals:
Nine in 10 of your consumers most likely purchased a product online last year

More than 1 in 10 Australian shoppers use their smartphone or tablet to make a purchase - So the next question... is your website mobile (thumb) friendly? If not contact your Bloomtools consultant to get one.

The highest categories of conversation for online research to online purchase is books, clothing and digital music. While for online to offline is highest for grocery, liquor, restaurant, clothing and pharmacy items.
The 'new retail' movement calls for businesses to be actively improving and developing their online presence. Only the proactive businesses who embrace this movement will survive this consumer driven change and meet their new demands.
Contact your Bloomtools Consultant to find out how you can enhance your website or get a Free Website Assessment now.


Author:
Tracey Voyce
About: With more than 30 years business management experience, Tracey Voyce is the CEO of Bloomtools. Tracey has owned and managed many businesses and spent several years training and motivating coaches at the world's largest business coaching franchise.
Connect via:
LinkedIn