The Fastest Way to Raise your Google My Business Ranking
Posted on 25 June 2015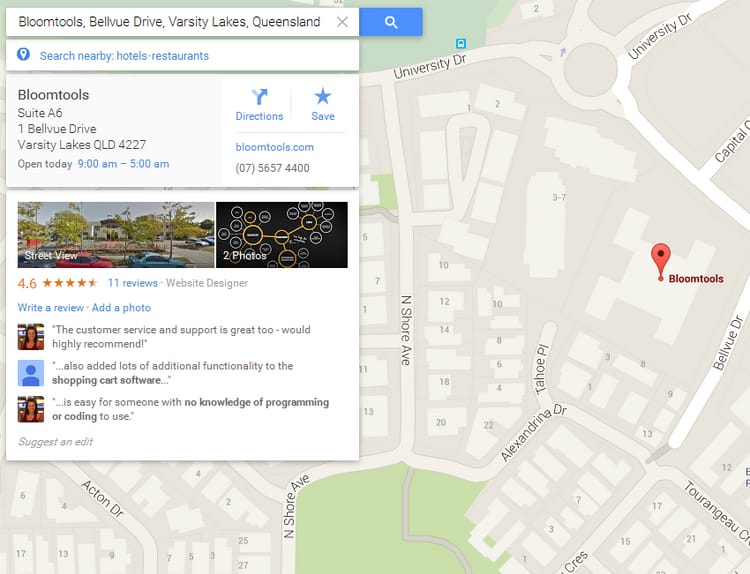 Google My Business can be a brilliant way to help customers find your business. Read about the fastest way to improve your ranking and boost your visibility in a few easy steps.
Who Google My Business benefits
Google My Business hooks up with Google Maps to provide potential customers with an easy way to find the kind of businesses they are looking for. Not only will Google My Business provide them with an address and location match, it also gives them the opportunity to read and post reviews. It's a great tool for businesses that either have brick-and-mortar stores or provide particularly localised services, perfect for plumbers, electricians, party planners and the like.
How to boost your Google My Business listing
As with all SEO techniques, the best way to boost your My Business ranking is to do things that will improve the end experience for your users.
1. Verify your business listing
Just creating a listing isn't enough, be sure to verify your business with Google over the phone, by text or via email to improve your chances of ranking.
2. Provide plenty of info
The more you fill out your business's profile, the more likely it is that it will rank quickly. Be sure to include all the information your potential customers are going to be looking for, such as opening hours and transport links. It's also essential to check that your information matches that provided on your website, Google+ page or any other websites.
3. Choose your business category wisely
Google is very keen to ensure the results it returns are as accurate as possible. That means you want to choose the right business category for your listing. Choosing the right category means you're more likely to rank when people search for your business type.
4. Include plenty of photos
Images are crucial for creating an attractive listing. Rather than simply uploading one exterior shot, familiarise yourself with the full gallery options and include up to 10 pictures of your interior as well. You can also upload up to five video clips, this is excellent for boosting your ranking.
5. Maintain your profile
Don't create a listing then ignore it completely. Set aside a small amount of time each week to curate your content and show Google that your business is active and relevant. If you leave your listing inactive for too long, Google may decide your company has folded.
6. Make your customers happy
One of the most effective ways to rank quickly is to receive a high number of customer reviews, and the best way to get those reviews is to provide your customers with excellent services day in and day out.
7. Consider special offers
You can show Google you're making good use of your listing by promoting a special offer through it. This level of engagement is great for establishing your business as a savvy web user and Google is likely to reward your efforts with a better ranking.
Give your business a professional listing in Google My Business and you're sure to see your ranking improve. Contact your Bloomtools Consulatant for more tips on increasing your online presence.


Author:
Tracey Voyce
About: With more than 30 years business management experience, Tracey Voyce is the CEO of Bloomtools. Tracey has owned and managed many businesses and spent several years training and motivating coaches at the world's largest business coaching franchise.
Connect via:
LinkedIn