The importance of URL redirects
Posted on 27 May 2019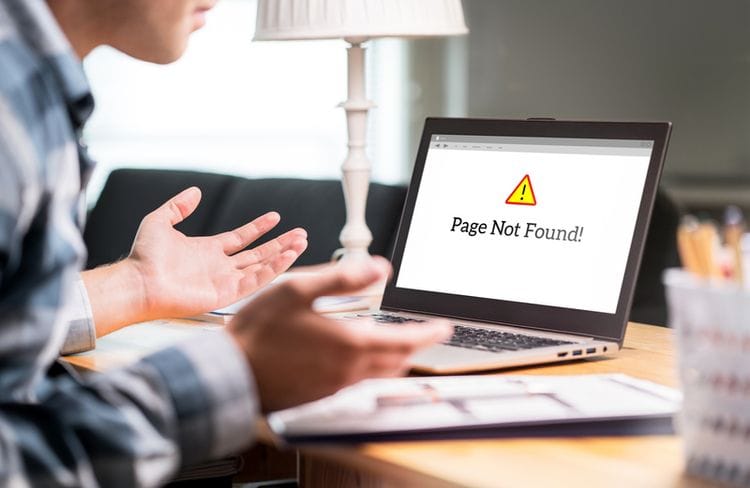 Broken links are a hindrance for users and search engines, which can negatively effect your website's domain authority (and the user experience of your site in general).
However, there is a reasonably quick and easy solution: the URL redirect.
What exactly is a URL redirect?
URL redirects are a way of redirecting visitors from a certain URL to a different one.
This is primarily used to tell Search Engines what the new name of a page is so you don't lose your position in the search engines for an already well-ranked page.
For example, say you have an old page called oldpage.html that has already been indexed and is ranking well on Google (despite the generic name).
The problem is this page is out of date - newpage.html is the newer, modern version that you want visitors to see instead.
A URL redirect allows people to click the Google result for oldpage.html and end up on newpage.html.
How many types of URL redirect are there?
There are three commonly used redirects:
301 - "moved permanently"
302 - "found" or "moved temporarily"
Meta Refresh
Here at Bloomtools we use and recommend 301 redirects.
These redirects pass between 90-99% of link equity (ranking power) to the redirected page, which is why they are the best method for implementing redirects on a website.
How do I set up a URL redirect?
To permanently redirect from an old page to a new one in thewebconsole:
Log into your account on thewebconsole.com and navigate to "Settings" in the top right.
Navigate to "Website Settings" and then "URL Redirector" in the submenu.
Click on the "Add New URL Redirection" button.
Type in the name of the old page name in the "Redirect from" section (only place the page name, not the entire URL e.g. "/oldpage.html" instead of "https://www.domain.com/oldpage.html").
Start typing in the page name on the website in the Page Link box in the "Redirect to" section and the system will show you pages matching what you have typed. Select the page you want to redirect to and click on "Save Redirect".
You can test the URL redirect is working successfully by visiting the old page - if it is, you should end up being redirected to the new page.
Conclusion
No one wants to click a website result on Google only to come face-to-face with a 404 error.
If Google has already indexed old, irrelevant pages on your site or you've deleted pages you don't need anymore, improve the user experience - and preserve your domain authority - by setting up URL redirects.
To find out more about URL redirects and how they relate to your website's SEO, get in touch with your Bloomtools internet consultant today.