The infamous Bloomtools Office has had a revamp!
Posted on 16 June 2011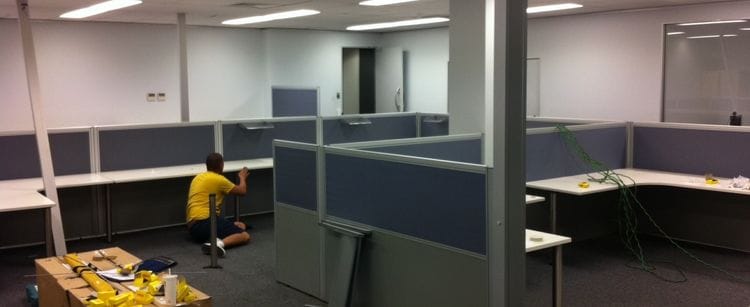 For those of you who've been friends of Bloomtools over the past year, you'll know how quickly our team has grown. In the past 12 months we've recruited five new staff members. Needless to say, our office has begun to get a little, let's say, cosy, so we decided it was time for a massive overhaul of the office decor.
(Cue the fanfare)

Da daa!!!!!
Ok, so it mightn't be as fancy as Apple's new office proposal with it's space-age design, circular glass walls and sprawling 150-acre property, but we still think our new office fit-out is pretty special. Now that we've got our own private booths with walls there's plenty of hiding places for those taking part (or trying not to take part) in our Friday afternoon Nerf Wars and we're all pretty excited about the designated Foosball area. (We think the office desk installers may have had a game or two last night, but we can hardly blame them.)
This exercise was a great reminder of how much difference a simple office redesign can make and the team are already turning their booths into their "own little piece of Bloomtools." So next time you're in the area, why not pop in and say hello? We may even challenge you to a Foosball tournament!