The only blogging checklist you'll ever need
Posted on 11 June 2019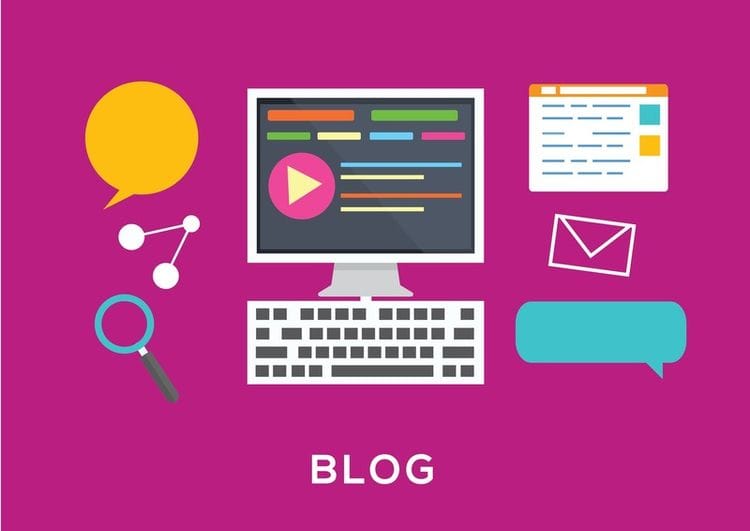 If you are already a Bloomtools customer, you probably know that we reallllyyy love blogs. We also really love to spread the word about what blogs can do for your business.

A blog builds up credibility for perspective clients by demonstrating expertise and your businesses personality, it also creates real value for your customers by providing them with interesting information which keeps them coming back. It also a big factor in improving your SEO placement, because Google (and other popular search engines) love blogs too! Search engines scan your website looking for them, and when you have a great blog, it boosts your search engine ranking.
"We are all apprentices in a craft where no one ever becomes a master."
- Ernest Hemingway
Mr. Hemingway said it best - don't worry about being a perfect writer... no one is! You don't have to be an expert writer to get started with your blog, trust me we've all been there. Staring at a blank screen for hours, waiting some something to happen but nothing ever does - sound familiar? Don't let the idea of blogging intimidate you, the only thing you have to be an expert in, is your business!
Getting started is the hardest part about blogging, but once you go over our short checklist you'll be able to hit the ground running!

1. Get to know your target audience

The most important step to writing a successful blog is to have a solid understanding of who your target audience is. Is it a 30-year-old single mum who is on a budget? Is it a 48-year-old car sales man who enjoys fishing? This information will determine the content you write and how you go about writing it.


2. Set a goal for yourself

Starting off can be a bit overwhelming, but try to set a blogging goal for yourself. Don't set unrealistic goals like posting one blog per week. One or two per month is a good place to start. Once you've set a goal, write down an action plan. There are good writers out there that can help you (talk to your Bloomtools consultant about the variety of writers they have avaliable for clients)


3. Brainstorm blog topics

What makes what you do interesting? What will your target audience want to read about? Write down some blog ideas, and do a little research on the topics. Have a good idea what it will take for you to write a post about that subject. Bring personal stories into the mix, write about an experience you've had with a lesson you've learned. If you are stuck for ideas, try researching what your competitors are doing for ideas on relevant topics.


4. Start writing!

The best piece of advice I have for this section is simply just start. It doesn't matter if it is good or not - you will have plenty of time to come back and rework it. Get something down, walk away for a bit and then come back to it with fresh eyes. Don't forget to include the following:

A catchy title, make the reader want to read on! If you are having trouble coming up with a great title, try using this content idea generator by Portnet. Just put in your keywords and voila!
A story - make it a human interest piece by including personal anecdotes
A header image
Subheadings - like I have in this post
Lists - like this one
Short paragraphs that make it easier to read
Links, quotes, statistics - these all help support your content and help gain trust with your readers
Then diarise in a years time to go back and update the blog (that way you can gain the value again from the content, marketing as well as Google will pick up that content has been updated)

This is a simple check-list for you to follow to help get you started with your blog. We will be continuing this series where we will talk about ways you can get your blog SEO optimised and use your blog as a powerful marketing tool.

If you are struggling to keep your blog up-to-date, we can help! We offer a great blog writing service that we can tailor to fit your business needs. If you are interested in learning more, your friendly Bloomtools Consultant is just a phone call away!


Author:
Tracey Voyce
About: With more than 30 years business management experience, Tracey Voyce is the CEO of Bloomtools. Tracey has owned and managed many businesses and spent several years training and motivating coaches at the world's largest business coaching franchise.
Connect via:
LinkedIn