The secret to boosting your Google ranking post-Panda 4.1
Posted on 12 November 2014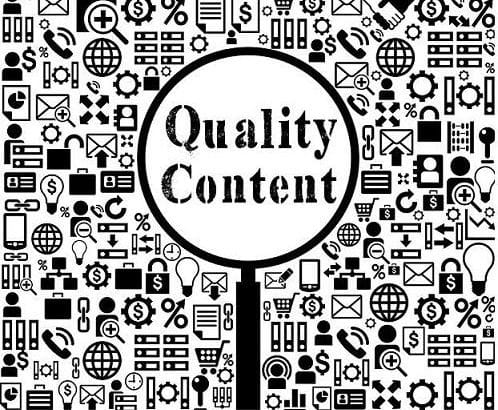 With Google's new algorithm update (Panda 4.1) changing the way it ranks searches, how can you ensure your ranking is still the best it can be?
Panda improves its precision
Google is constantly updating its ranking algorithms as it attempts to offer users the best search engine results possible. Panda 4.1, the latest improvement on a change first introduced in 2011, is designed to help Google pinpoint low-quality content more precisely.

The enhanced algorithm is expected to increase the diversity of high-quality small to medium-sized businesses ranking well in the results, so how can you make sure your business is one of them?
Putting the focus on quality
Ever since its first appearance, it's been clear that the Panda algorithm update is primarily concerned with rooting out low-quality content, and the recent improvement works to the same end.

Websites that sacrifice readable pages in favour of spammy keywords or that don't bother to fill pages with useful copy are the ones penalised by Panda. If you want to ensure you continue to rank well, the content you provide needs to be high in quality and all pages must be well written, informative and fit for purpose.
Creating regular content
As backlinks become less relevant thanks to search engine marketing (SEM) techniques, content is rising in importance. As such, it's not enough to simply give your website a one-off revamp. Google favours sites that provide quality content on a regular basis, so you should think about creating a content schedule. This schedule will mean you always have something to offer the reader, whether it's new product pages, white papers or blogs.

Penning articles and guest blogging for other related industries or news sites also remains a way of drawing Google's favour, as long as the pieces help prove your authority on the subject and are not simply an exercise in pushing products.

In the new age of SEO and SEM, content remains king. For more advice about boosting your Google rankings or working on your website strategy, get in touch with your local Bloomtools consultant today.


Author:
Tracey Voyce
About: With more than 30 years business management experience, Tracey Voyce is the CEO of Bloomtools. Tracey has owned and managed many businesses and spent several years training and motivating coaches at the world's largest business coaching franchise.
Connect via:
LinkedIn