Tip: Google My Business - Check your listing, add more photos
Posted on 4 February 2019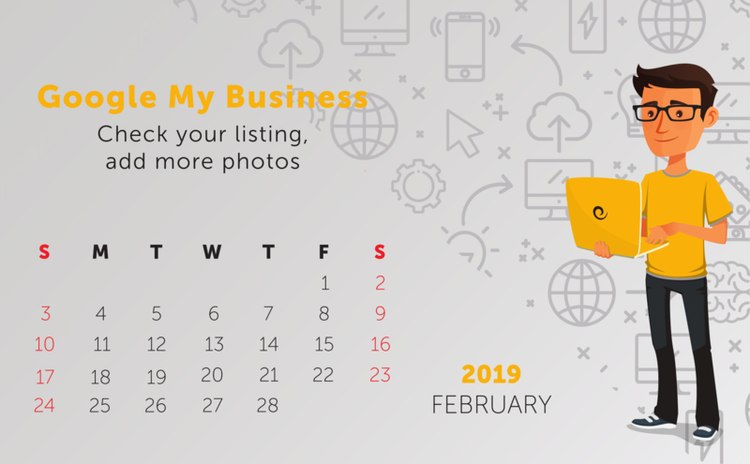 Google My Business (GMB) allows you to list your business and website on Google to not only appear on their maps, but also up the top of the page when someone does a local search (i.e. includes a location in their search e.g. Air Conditioning Servicing Brisbane). As this listing is at the top of the page in a search result (and also free), this is one of the most important areas you should want your business to appear.
Google likes to show businesses that are up to date and reviewed highly by their clients. For this month, we are going to focus on keeping your GMB listing up to date for Google.
I recommend that you put it in your diary/calendar to do this at least once every 3-6 months so Google knows you are still relevant.
Up to date, for your listing, means:
Checking your details (phone, business address, hours of operation, what you do etc). If you don't know where to find your listing, here is Google's helpful guide.
Update your photos - show off your offices (interior and exterior), work you do, the products, your team in action etc.

62% of consumers say local search results with good images capture their attention and push them towards a decision.
Avoid using a lot of professional photography (or any at all) as this can actually make your business seem untrustworthy. People want a real feel for your business.
Do not use stock photography in your Google My Business listing. Google will find and delete stock photos.

Select one photo as your cover photo. Unfortunately, it is up to Google what photo they will show, however nominating one to be your cover photo lets them know your preference.
Google Posts: If you write blogs/articles on your website - this is the perfect position to promote it (not only does it let Google know you are writing new content, it also further promotes it to get more traffic to your website, and adds more interest to your listing) - Learn how to here
Offer: If you would like to appear high in your listings for local Google search results, we have a great monthly service where we can do this for you. As a gift for this month, we will do a free audit for you on your business to identify what you need to work on.