Tip: Google My Business - Get more reviews
Posted on 30 June 2019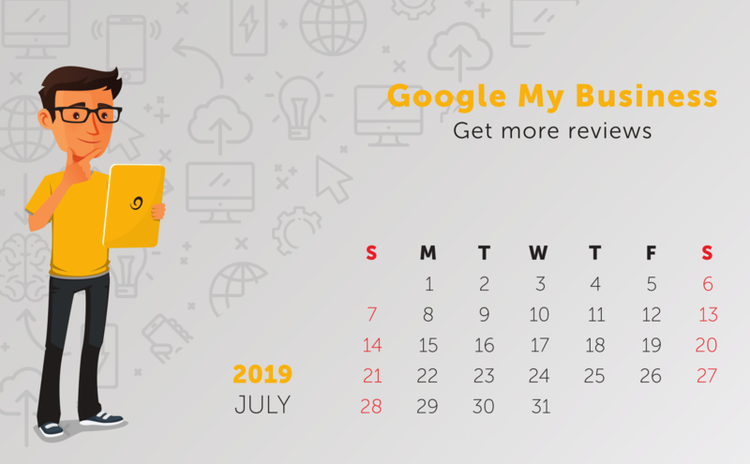 Google My Business reviews appear clearly on Google search results and are essential for your local SEO, but more importantly it is one of the most powerful ways of promoting confidence and trust in your business. In fact
85% of consumers trust online reviews as much as personal recommendations
.
So how do you get more reviews?
Know where your reviews are at. Do a search for your business name and your location and your Google My Business listing should appear. There you will be able to view your listing, and see your reviews. Your goal is obviously to have a 4 or 5 star rating, with at least 10 reviews that are happening regularly (so keep getting them over time)
Create a link to make it easy for people to leave a review

When you found your GMB listing from step 1. Click on the link to 'write a review'
Copy and paste the URL you see in your address bar (browser window). This is your link which you can pass on to your clients/customers.
You can also create a shorter link for this using tools like bitly

Just ask for a review

Send them a personalised email with the link after they have bought a product or carried out a service with you to leave a review if they are happy. You can also include an option to click on a link to a form on your website and if they are not happy with the product/service they can offer some feedback so we can address it with them
Some of our clients get their regulars to do it for them if they come into the shop or business, or if they're on location doing some work.
Ask a regular client who is happy with your work to do one for you over the phone - then send them a link with options of where they want to review you eg. Google, Facebook, Trustpilot etc.
Don't let bad reviews scare you
There will always be negative reviews as you can't please everyone. It can be useful for you to have balanced reviews, which actually make you look more legitimate.
If you do your best to provide really great service, good reviews will outweigh your bad ones and your business's review pages will be a useful tool for potential clients to use.
For every bad review you get, remember to reply to them positively with full intent to help them. Keeping your cool is important as other people (and potential future customers) will read your response as well.
Tip: Download an app on your phone to manage your Google My Business listing