Tip: Mobile Friendly - Is your website fully mobile compliant
Posted on 27 September 2019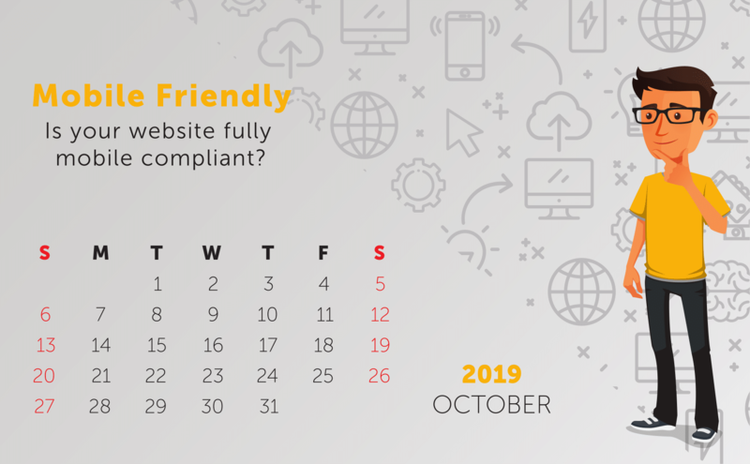 Technology has progressed over time and so has the increase in viewership on mobile devices for your websites. For most clients we are seeing in excess of 57% of their site visitors viewing the website on a mobile device. If your website does not work well on all devices, people will instantly leave and go somewhere else.
If that is not enough incentive to change, last year Google is now ranking sites that are mobile responsive before websites that are not - 'Google Mobile First'.
So what exactly is a mobile responsive website?
A responsive website automatically changes to fit the device it is displayed on. The layout, text, images and design will change to suit the device to provide the best experience for your site visitor.
The older editor of Bloomtools was adaptive, which means it had separate website views for both desktop and mobile. Although this is still reasonably mobile friendly, it is not seen as effective for the user or Google. In late 2017 we created a new editor that enabled our clients' websites to be mobile responsive without requiring a separate view, as well as make it easier for our clients to update their websites and add new content, images and functionality.
Design elements of websites have changed as well
Over time as devices have changed and evolved so have website designs including where we strategically position CTA's (calls to action), key information and the structure and layout of pages.
You may also have noticed your competitors have changed their websites and added new features, content, offers and design elements to further attract new clients.
This is the perfect opportunity for us to help you upgrade your website to the next level of effectiveness, without having to rebuild, rewrite content, rerank with Google or purchase a completely new website.
Contact your Bloomtools consultant to find out more about a great deal we have put together for our existing clients, to have all this without needing to rebuild their whole website.