Top 5 key elements to success online for 2015
Posted on 19 January 2015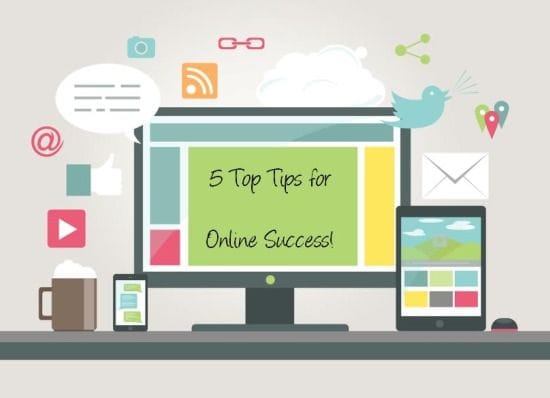 With 2015 kicking off fast, use our 5 tips to boost your business into getting better results from your online presence. Make 2015 the year your website gives you real results and great success!
1. Stand out from the beginning
Within 3 seconds people will decide whether they are going to stay on your website.
They want to know if you have what they are after and whether they would like to do business with you.
They need to know - who you are and what you do: Look at your headings, overall design and images - do they instantly show what you do, the areas your business covers and the target markets that you work with? Does the overall look and feel match the level of professionalism you have within your business?
Points of difference - Does your business stand out above your competitors? Do visitors instantly see why they should do business with you, over anyone else as soon as they land on your website? Don't make people have to read lots of content to find this out - be loud and proud of why your business is so great
2. Help people take action
Don't waste your money with a website that generates nothing.
You want people to come to your website to call you, see you, connect with you, buy off you - so make it easy for them. Make what you want people to do stand out on your website, for example place your phone number in the top right corner of your design, have other ways people can connect with you through an online quote form, map of your business location, promote popular products to buy, or an inquire now button.
Also, 9/10 people that land on your website don't take action immediately, so give them a reason to give you their email address so you can continue the relationship and encourage them back. For example with a free give away, offer for first purchase, a free report and more.
Strategically place all these calls to actions clearly in the design,as well as within your content. This one strategy can quadruple the results you get from your web presence.
3. Be found on Google
Don't give business to others.
We all know Google is the number one search engine that over 80% of people go to when looking for a business, service or product - so make sure your website is set up correctly so Google can register what your website is about.
XML site maps and robot.txt files are essential to be a part of your websites platform.
Also, for Google to register what your business is about, the keywords (words people use to search business' like yours on Google) need to be placed in key areas.
4. Mobile Optimisation
Be compatible with the trends of consumers.
With the high uptake of smart phones (iPhones, Android phones, etc.) more people are now accessing your website via mobile devices. If your website is not one that is mobile/thumb friendly (i.e. users don't need to stretch the screen to read) you are losing over 50% of chances to attract new customers.
5. Streamline your online presence
Don't waste time with multiple systems and logins.
It is not just about having a website, it is also how the online world can assist your business communicate with your customers, manage their relationship, stream line your business and make your business more profitable.
Invest time in finding out what other businesses are doing cost effectively to utilise the new technology that is avaliable to make a real difference to their business.
If you would like to improve and get the most out of your online presence we are only a call away. One of our internet strategists will be happy to help.


Author:
Tracey Voyce
About: With more than 30 years business management experience, Tracey Voyce is the CEO of Bloomtools. Tracey has owned and managed many businesses and spent several years training and motivating coaches at the world's largest business coaching franchise.
Connect via:
LinkedIn