Using content to improve search ranking and drive traffic
Posted on 15 July 2013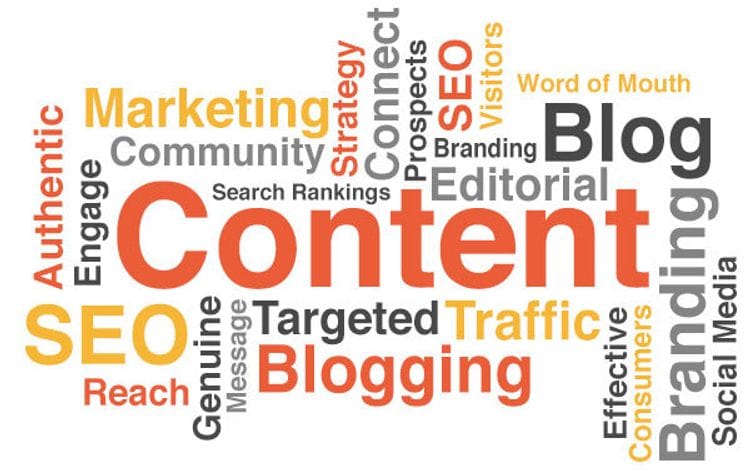 In today's cross-media, multi-screen world, it's becoming harder than ever for businesses to connect with consumers using traditional interruption-style marketing methods. By providing genuinely useful, informative and relevant content, your company can engage the attention of consumers early in the purchasing process.
Including content on your website also serves a dual purpose: not only is it attractive to consumers to create your point of difference with of value content, it also improves your SEO. Google's search algorithm rewards quality content because it provides an indication of authenticity. By adding quality content to your website and sharing it on social media or via e-newsletters, you'll attract more viewers and improve your organic search traffic.
What does this mean for small businesses?
To improve your SEO and lift your website in the search rankings, update it regularly with fresh, original content. Make use of keywords in the copy you create, but be sure to only use them where appropriate, as Google punishes the overuse of keywords.
Avoid "black hat" tactics like keyword stuffing, serving up different versions of your site and duplication.Google's search algorithm seeks out quality content and ranks it highly. For authentic businesses with big stories to tell, that can offer a great boost to search traffic.
What kind of content?
A good place to start is by maintaining a regularly updated blog on your website. You can share your tips, ideas, troubleshooting advice or even the story of your business. Keep it editorial –that means no hard sells– and you'll be able to build an engaged community of followers. You could follow it up with articles, how-to guides, frequently asked questions and send out a regular eNewsletter.
Videos are also an excellent tool for improving your site ranking and attracting visitors. Research shows that visitors stay on a website two minutes longer on average when they watch a video. That's great for SEO,as Google places more value on sites where visitors linger.Consider introducing some video testimonials, how-to guides or Q&A sessions.
Infographics, images, slide shares and videos are all easily and eagerly shared across social media – sending your message further into the online world.
Develop a content strategy
The content you house on your website will be even more effective at driving traffic if there is a solid editorial strategy behind it. Think about why you are producing the content, what are your aims and who do you want to connect with?
A good place to start is with a content mission statement. What do you want your content to achieve? Who do you want to read it? And, perhaps most importantly, what do you stand for?
There are plenty of examples on the web of effective content marketing, just take a look at AFL.com.au or even our own Bloomtools website's blog.
Content writing just got easier
If you love the idea of sharing your story, but you're not sure where to start, don't panic! Bloomtools consultants can help by providing expert assistance in developing a content marketing strategy for your business of which we can even write it for you. Bloomtools Content Writing Service - webstie content writing and ongoing content writing.


Author:
Tracey Voyce
About: With more than 30 years business management experience, Tracey Voyce is the CEO of Bloomtools. Tracey has owned and managed many businesses and spent several years training and motivating coaches at the world's largest business coaching franchise.
Connect via:
LinkedIn