What are you missing with your unsubscribe process
Posted on 27 April 2015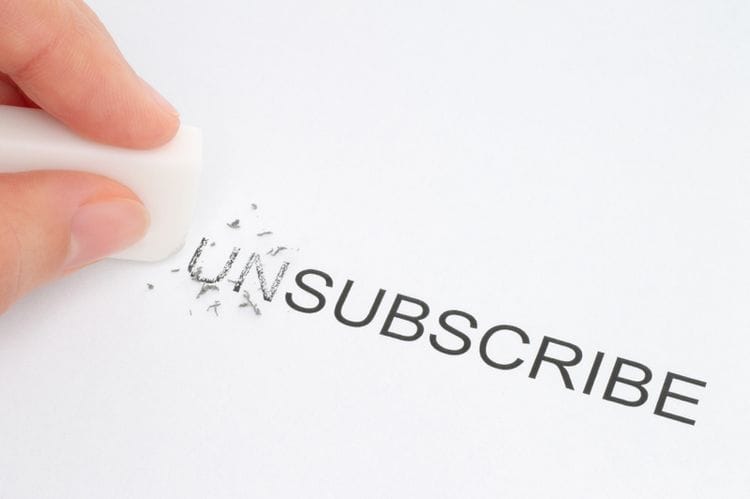 Your best efforts in enticing, captivating and engaging your customer have unfortunately failed and they head for the unsubscribe button. Its all over... or is it? What can you do at this point to make the most of this situation?
Ease of Action
According to The Australian Spam Law the unsubscribe link must be listed in every promotional email sent, so it makes it simple for everyone to unsubscribe. Ensure your link is clearly marked so that your reader does not become frustrated with a difficult or nonexistent process.
Power of Choice
Give people the option of what they want to unsubscribe from, whether it be newsletters, industry updates, promotions or blogs. This gives people the power to select what information they actually want from you, and may not completely unsubscribe from you.
Use Manners
Continue being professional. Thank them afterwards and let them know that their unsubscribe was successful with a pop-up window or take them to a page with a note on.
Keep Them Around
Keep your unsubscribes within your database (don't delete them), as most professional programs like Bloomtools Email Marketing will overcome you adding them to the database again and therefore ensuring you wont accidentally send something to them again.
To gather some more tips around email marketing - read some of our other blogs on this topic, watch some of our webinars, or talk to your local consultant for some one on one advice.


Author:
Tracey Voyce
About: With more than 30 years business management experience, Tracey Voyce is the CEO of Bloomtools. Tracey has owned and managed many businesses and spent several years training and motivating coaches at the world's largest business coaching franchise.
Connect via:
LinkedIn