What is Digital Marketing and Why Do You Need It
Posted on 31 October 2019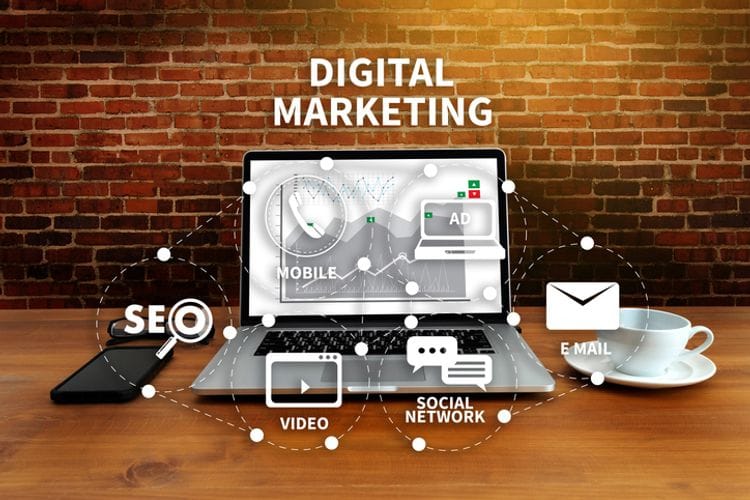 Marketing includes activities such as advertising, sales, and promotion; essential things for any type of business that needs to attract new customers, get existing customers to stay longer, buying more and drive sales. 'Digital' marketing is simply doing these things in an online environment.
There are some terms and acronyms such as SEO, sales funnels, landing pages, responsive website, content, keywords, retargeting, Google / Facebook/ Instagram marketing etc. that may make digital marketing seem confusing but really it's still marketing that's done using digital platforms such as email, your own website, search engines, social media, and content sharing websites such as YouTube.
While traditional marketing such as print advertising and radio advertising are still around, digital marketing has many benefits that offline marketing can't offer. The ability to reach your ideal target audience quickly, more accurately, cost effectively, and most importantly being able to measure the effectiveness of each component to really know what specific parts of your campaigns are working and your ROI (Return On Investment).
Another advantage of digital marketing is the ability to use leverage successful strategies across multiple platforms. If you know which keyword phrases and topics get more impressions (views), comments, or interaction, you can apply them to other channels, such as a paid Google Ad campaign or Facebook campaign.
Most importantly when it comes to marketing, the digital world makes it easy to measure your results. That means you can see what's working and what isn't, make adjustments, and ensure your marketing is giving you an ROI.
Why you need digital marketing
It shouldn't come as a surprise that most people are online most of the time via a smartphone or computer. Your potential customers are hanging out online, on social media, searching for information, and looking for products and/or services that you offer. This gives you the perfect opportunity to connect with them, get their attention, and offer them a solution to their problem when they are in the market.
Understandably, most small to medium businesses have neither the time or resources to devote to their digital marketing. Especially now, as each area of digital marketing needs an expert in that area to keep up to date with how to get the most from each medium. And even if your business is doing well, you still need digital marketing to maintain your position. A professional digital marketing agency such as Bloomtools is a cost effective way to get the results you need. We can assist you with a specific area of your digital marketing or work across a number of areas to get you the best results.
Want to know for your business, market and where your competitors are at - what strategies would work for you (as for each business, the recommendations are different)... then contact your local internet consultant today to have that initial discussion and they will talk to our team of experts to pull together the best recommendations specifically for your business.