6 Ways to Keep People on your Website Longer
Posted on 22 July 2015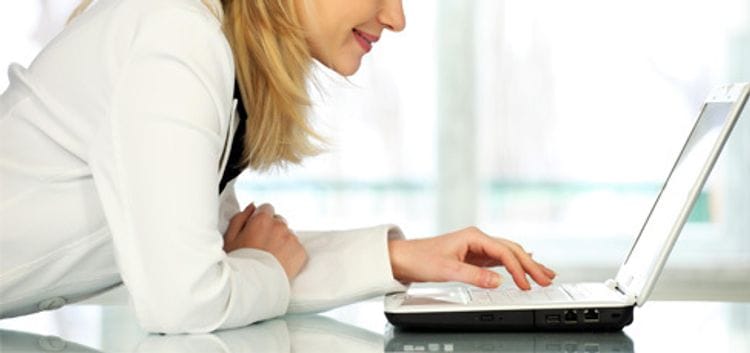 It can be tough to compete for people's attention on the web. With so many businesses like yours online, how do you get people to focus on your business and all you have to offer?
Driving web traffic is part of the puzzle, and if you've figured that out already then well done!
The next challenge is keeping visitors on your website long enough to make a purchase. Here are 6 helpful pointers.
Establish identity: When visitors land on your homepage, they are looking for validation that you are the company, service or product they looking to find. Make your website clear so a visitor can immediately establish who you are, what you do and how you differ from the competition. Use the strong images, headings and maximise the layout to make it clear for people to know they are in the right location.

Seamless navigation: Make it easy for people to find what they're looking for. Reduce distractions on the page like excessive animation, pop-ups or audio to increase the likelihood of the visitor to find what they are looking for, then take them down the sales funnel to taking action.

Meet usability standards: Don't try to make your site too unusual, especially when it comes to navigation, placements of key elements. It may surprise your customers, but it also makes your website frustratingly hard to use - which will send people away in droves. Stick to the key expectations of a website, regarding placement and heading names.

Create content: Giving your visitors something extra they want to read about is a great way to provide value and keep them engaged in your brand. So what's good content? For a florist, some examples of great content include advice on how to keep your bouquet fresher for longer. For a Pilates studio, content might include tips on how to keep up your practice while travelling for business. If people are more engaged with the items on your site, they are more likely to understand your value, see you as the expert and ultimately convert.

Branding: Your customers should be able to see themselves in your brand. Your design's look, feel and language should reflect their personality. For example, a dog walking business should come across as warm, fun and trustworthy. A homewares store should reflect the exquisite taste of its customers, and a plumbing business should come across as professional and customer service driven.

Know your figures: Regularly evaluate how well your website is going, see where they are coming from, when they land on your website where they go, what pages are they dropping off on as they go down the sales funnel. Use Google Analytics (if you are already a Bloomtools customer, talk to us about helping you set this up.) With factual knowledge, gives you the power to know where you need to improve and if the improvement makes a difference.
Optimising your website is an ongoing process. For Bloomtools clients, the great thing is we are keeping all the technology behind the scenes up to date for you - so you don't need to build a new website - however, you do need to regularly keep your look up to date and laid out so it gives you the best result. The better you know your numbers and behaviours of your target market, the better your knowledge of your customers will become, which means higher conversion rates.
Contact your local Bloomtools Consultant for more advice on getting you the best online presence possible for your business.


Author:
James Greig
About: James is the founder of Bloomtools and the software and Internet expert on the Executive Team. With a degree in Advanced Information Technology, specialising in Computer Science and Interactive Development, James founded the software development arm of Bloomtools in 2004.
Connect via:
Twitter
LinkedIn