90% of Customers are Influenced by Online Reviews
Posted on 1 September 2015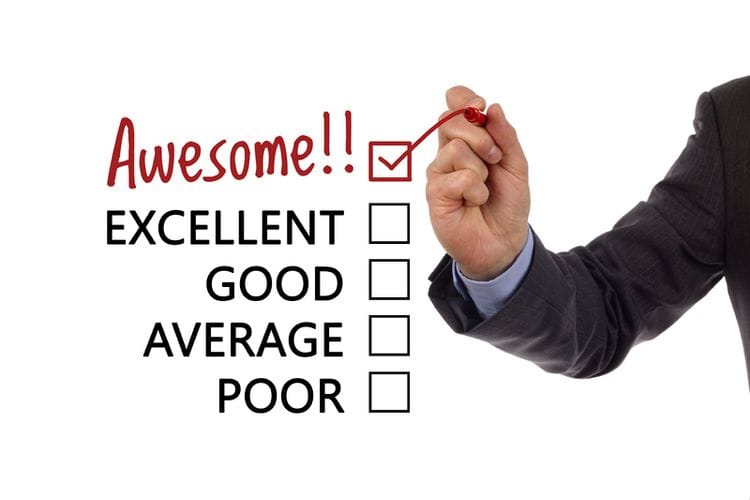 In recent years customer reviews have transformed from a complimentary strategy to one of the most influential and vital parts of marketing. So how are customers using them for their online research?
A marketing study found that 90% of customers buying decisions are impacted by reviews, and 81% read reviews and research online before purchasing. We all know that word-of-mouth has always been the greatest way to promote your business, now that the Internet is at the fingertips of your consumers 24/7 reviews are putting word-of-mouth on the screen.
A study by digital marketing specialist, Dr Raffaele Filieri provides us with 4 key elements to consider:
Customers Scan
Consumers don't have much time to spare, they want to find out as much as possible in the smallest amount of time. They don't want to search and read, they scan. Visual, prominent, to the point and scan-able reviews are the most effective.
Visual is Best
Consumers get more from visual star or numerical ratings in comparison to written content. It's better to have 6 short 5-star reviews than 2 long winded 5-star reviews.
Credibility doesn't matter
Great reviews from ordinary people are deemed more valuable and influential than those from celebrities or experts. This is because consumers have concern over credible people getting paid or benefited to provide their "opinion". They would prefer to hear the opinion of a like minded member of society.
Good Customer Service is #1
Customer reviews have the ability to make or break a business in the 21st century. Consumers trust them more than ever, therefore providing good customer service still remains the most important aspect of business. If you want to get good reviews, give your customers good things to talk about. To give yourself the best chance for success, make your customers excited and satisfied and provide an easy way for them to share their opinion.
Best places for your reviews
It is important to have reviews on all of your pages, from your website to your Google My Business page and all your social media platforms.
Bloomtools makes it easy to do all of this through our testimonials and eCommerce reviews, these tools enable star ratings and words. Call you local Bloomtools Consultant to talk about adding these tools to your website now.


Author:
Tracey Voyce
About: With more than 30 years business management experience, Tracey Voyce is the CEO of Bloomtools. Tracey has owned and managed many businesses and spent several years training and motivating coaches at the world's largest business coaching franchise.
Connect via:
LinkedIn