Are you utilising YouTube's newest feature: Cards
Posted on 5 May 2015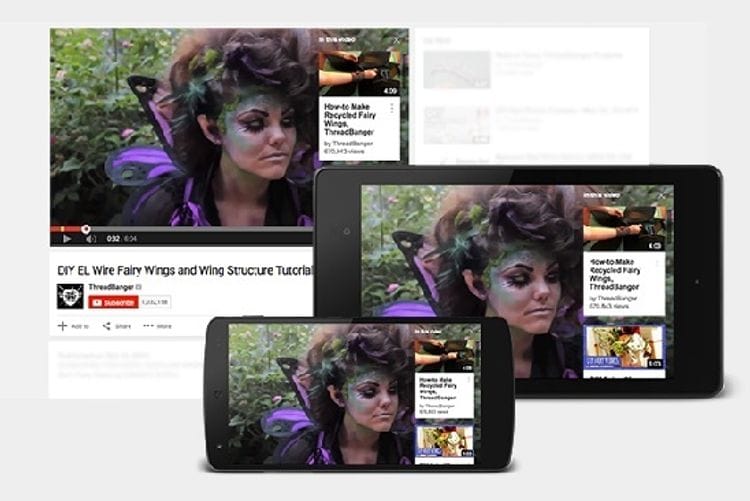 In March YouTube released a new feature for video uploaders: "cards".
The company explains, "You can think of cards like an evolution of annotations. They can inform your viewers about other videos, merchandise, playlists; you can direct them to your websites, join your mailing list and more. They look as beautiful as your videos, are available anytime during the video and yes, they finally work on mobile."
The best part is, they are interactive! You no longer have to hope you viewer remembers that website you mention or watches all the way to the end to see you social media links. Cards appear on the side of your video with links, a call to action, image and description.
You can use 5 cards per video and can choose from cards on merchandise, fundraising, other videos, playlists, associated website or fan funding. They provide motivation for your viewers to take action and interact with you further, on multiple platforms.
So how can you use this feature to promote your business?
Drive Traffic
Align cards with the goal of your video: are you informing? Send them to a relevant blog on your website for more information. Are you talking about a specific feature of your product or service? Send them that features page on your website. This gets people onto your website, one step closer to being converted.
Make relationships
Offer an incentive to click on a link to an email signup. Anything from a free webinar viewing, top tips or discount code. This can grow your database and build relationships. Having someones email address is like a piece of gold to your business, igniting the process of email marketing and relationship management. Read more on utilising this here.
Get sales
Create videos of your product in use, a visual way to create desire and interest within your audience. Include a card directly to the product on your website, increasing your chances of conversion and revenue.
Enhance your status
In educational videos enhance your reputation of expertise and credibility with links to infographics or webinars. Position yourself as a leader within your industry by delivering a multitude of platforms for inform and educating.
This new innovation creates a number of opportunities for enhancing your social media marketing and online results. Call you local Bloomtools Consultant for more advice on utilising YouTube and other important platforms within your online strategy.


Author:
Tracey Voyce
About: With more than 30 years business management experience, Tracey Voyce is the CEO of Bloomtools. Tracey has owned and managed many businesses and spent several years training and motivating coaches at the world's largest business coaching franchise.
Connect via:
LinkedIn