Calling all website owners: Vital action is needed on your website.
Posted on 18 August 2016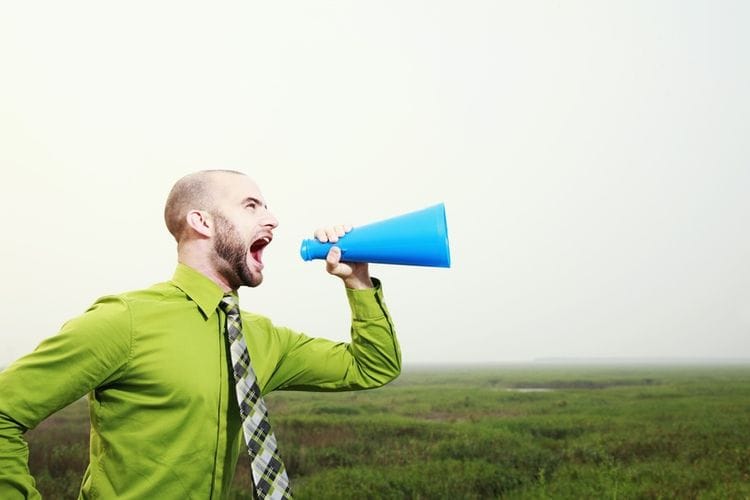 A CTA is a what? Why should I have it on my website?
You have your website for your business for a reason, whether it is to attract new prospects, sell a product or services, demonstrate to prospects why they should do business with you vs your competition, and so much more... Whatever the reasons, you need people who come to your website to take a next step. You need people to take action, and you need to help them where possible to take this action to increase the results you get. So you can see why CTA's are SO important!
A call-to-action is a button, text or a link that drives users to complete an action such as filling out a form, picking up the phone and more. Having multiple CTA's on your website are extremely beneficial as they can generate a lot of leads in a very simple way.
In this post we will go through the key elements for an effective call-to-action, and give you some great ideas on how you could improve the results your website achieves for your business.
Location, location, location
Where should the CTA be located?

Visibility is key! If you are looking at your screen, one of the most valuable places to put a call-to-action is in the upper right corner of the website. It is what I like to call "valuable real-estate". It is a highly visible area that the eye is naturally drawn to. We like to use this space for your primary CTA. And for a lot of businesses it is their phone number, for example:


Or to prompt users to make a purchase, or download free book. For example:


Another great area to put a call-to-action is in the main header of your website. This will be directly in the center of the page when a user visits your homepage. Again, this is a highly visible area and the eye is naturally drawn to this location. Take a look at this example:




The upper half of your website is the primary place to put your CTA's as it is the first area the user sees without having to scroll down through the website.

Size IS everything!
What size should a CTA be?
The size of the font for your call-to-action must be just right. There is a bit of finesse involved in getting it right. It should be large enough to see from a distance, but not too large that it distracts from main content.
The main content area of your website is usually between 12-14 point font. We suggest making the font size for your call-to-action around 18-25. I will show you an example in the contrast of sizes here:
This is written in 12 point font.
This is written in 18 point font.
As you can see there is a major contrast in font size, making sure that the call-to-action will stand out. You don't necessarily need to make it larger though, you can always bold your call-to-action as well, for example:
This is written in 12 point font, and bolded.

Be bright, and stand out...
What colour should CTA's be?

Your call-to-action should be a bright, contrasting colour from the website while still fitting within the branding and design. Try to use the same main colour for all your CTA's so that the user can easily recognise what it is. For example:

The main colour of this website is a light tan, we have contrasted that with a bright orange to make the call-to-action stand out.


On this website, we have done a navy blue background, with a bright red for the call-to-action:




In this example, we have contrasted the brown with a bright white button:


Further tips and examples on how to make your next CTA stand out:
Make it simple and easy to understand
Try using inclusive language like "Let's work together"
Make your CTA urgent for example: "Only 20 spots left for our Free Online Webinar"
Use language that gives the user a sense of ownership "Claim your free trial" vs "Start your free trial"
Make it unique, think outside of the box and make it humorous. For example try something like "Do not click here" vs "Click here"
Use language suited to your target market, for example a rock climbing company may use language like "Rock Climbers this way!"
And most important tip of all, make sure you also include all your CTA's within your content.

You don't always need to have a big, bright shiny button for people to click for a CTA. You can simply write a call-to-action within the copy of your website.

For example, when explaining your products or services in your content, you can ask potential clients to a) drop into your shop to discuss the products or services, b) call you to further discuss your products or services or c) request a quote online. See example below:

"You are welcome to visit our graphic designers at Avoca on the Central Coast (10 minute drive from Erina, or 20 minutes from Gosford) to discuss your graphic design and print project or call us on 4382 2566 for a chat. You can also request a quote online."

To discuss how you could improve your CTA's on your website, contact your Bloomtools consultant today!


Author:
Tracey Voyce
About: With more than 30 years business management experience, Tracey Voyce is the CEO of Bloomtools. Tracey has owned and managed many businesses and spent several years training and motivating coaches at the world's largest business coaching franchise.
Connect via:
LinkedIn