Combat Franchisors Challenge with Localised SEO
Posted on 2 April 2015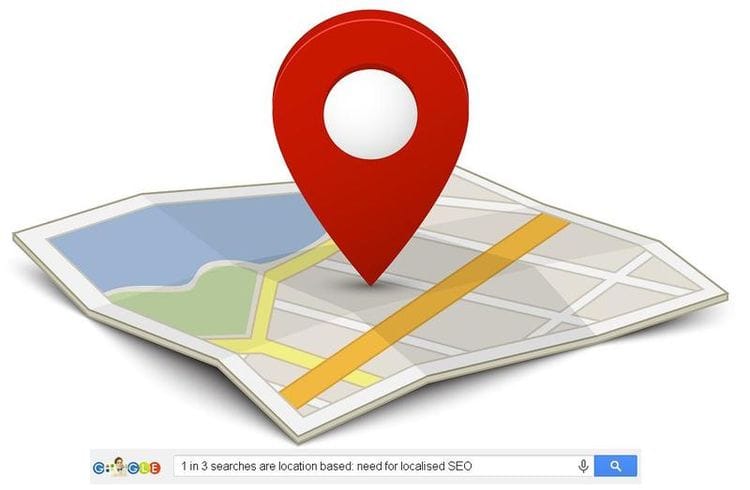 1 in 3 searches include a location, so having a website which lists your franchisees with a page on each is no longer enough - they need independent websites.
The challenges have always been:
You want to control what franchisees do, to minimise effecting the brand by commissioning several websites that are sub standard, or do not 100% follow your brand
Franchisees need to concentrate on the business, not get distracted and spend time in the online world
SEM specialists are pushing franchisors down landing page path - that is only the solution for direct selling, as a helping SEO
Mobile is so important with over 50% of searches done - so you need to ensure your websites are mobile certified.
Reviews are so important, not only because people rate them so highly in their decision making process but 88% of customers trust online reviews as much as personal recommendations, and also because Google rate this website element highly
The Solutions
Use your main website to promote the brand and link to the franchisees websites
Have a website for each franchisee, but it is a big no no to duplicated content. Give your franchisees the website framework so a consistent look-n-feel is maintained, but have variations within by writing the base content for them, making changes for each area and naming images differently
Have localised content, for example franchise personalised testimonials, community support activities, galleries, location, store / business hours
Make sure you optimise your page content to include many references to the specific location in headings, page titles, names, links etc to enhance your keywords and Google ranking
Should they have their own social pages? Yes. But Head Office must oversee all activity and make sure they maintain and manage it effectively. The more activity (especially customer activity) that happens on a business' social media platforms, the more leverage and visibility your pages will have.
Implement local directory listings. Have a standard list you give all franchisees (or you do it for them) that they are listed on with their summary and location, and link to their website. But also find their own unique ones as well eg. local business chamber etc. Keep a master of these lists and check them at least annually
Customer reviews are perhaps one of the best kept secrets for helping local SEO. We all know that Google loves real customer reviews, but when you consider that reviews of local businesses are very likely to be included in the location of the business, the power of these little gold mines really begins to shine through. Franchise business should find ways to encourage more customers to post reviews online. These reviews should be on the business' social media pages, especially Google+, Google for business, and any local directory (build your list and work a strategy to get this working for you). Please don't reward people for reviews as that approach could backfire on you.
Stay up to date with the trends of your online searches to ensure you and your franchisees are found online. Call you local Bloomtools Consultant now to discuss your website options.


Author:
Tracey Voyce
About: With more than 30 years business management experience, Tracey Voyce is the CEO of Bloomtools. Tracey has owned and managed many businesses and spent several years training and motivating coaches at the world's largest business coaching franchise.
Connect via:
LinkedIn