Email Marketing: The results outweigh the myths
Posted on 23 January 2018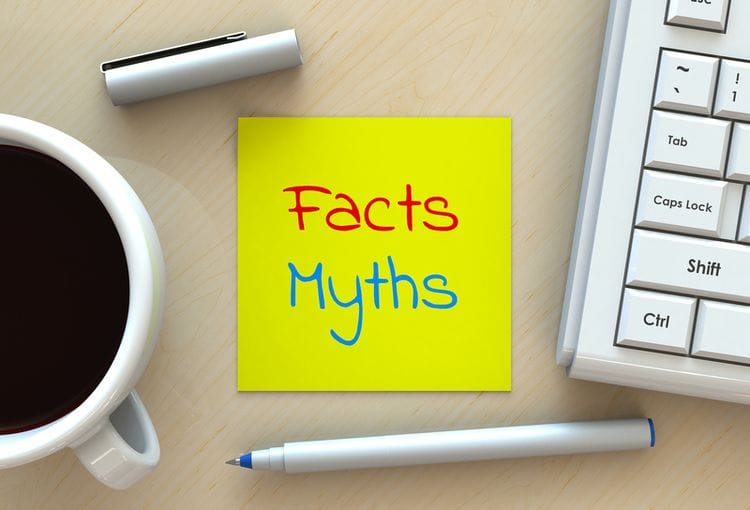 There are a few classic misconceptions when it comes to e-mail marketing.
Business owners often shy away from sending out promotional emails, for fear that their clients are already bombarded and won't read anything else.
In fact, there is a lot of research that shows that a company which touches base with its clients at least once every 90 days strengthens their business relationship and increases their sales.
Here are the three common myths of email marketing, why they should be debunked for good.
MYTH #1: 'THERE'S TOO MUCH JUNK IN MY CLIENT'S INBOX, THEY WON'T READ MY EMAIL'
While it's true that everyone is busy, and most people do have an over-flooded inbox, it certainly doesn't mean your message won't sink in.
By creating touch points with your clients, you are letting them know that you are ready to add value whenever they need it.
In exchange, those clients are far more likely to keep your business at the forefront of their minds whenever they do need a service you provide.
Even if they only take a quick glance at the subject line, your clients will still recognise that you care about them.
MYTH #2: 'EMAIL MARKETING DOESN'T OFFER A RETURN ON INVESTMENT'
Carrying over from the first myth, it's simply untrue to say that email marketing doesn't return any bang for your buck.
When you invest in a good email marketing campaign, you are paying to look friendlier and more accessible than your competitors.
By messaging your clients with informative tips, latest news, new product launches or other useful information, you steal the spotlight from competitors who may not be reaching out at all.
Never underestimate the power of being first on your customers' list.
MYTH #3: 'IT'S TOO HARD AND TIME-CONSUMING TO CREATE ENGAGING CONTENT'
Everyone has an interesting story to tell, and you probably have more experience telling your own than you might realise.
Nine times out of ten, if you tell a friend about an interesting new product you've launched, an award you've won, or even a new business development, it's something interesting worth broadcasting through your network.
You should write your email marketing message based on what you might personally tell an acquaintance. It will appear more personal and more interesting than trying to make it like the latest marketing spiel.
However, if you're short on time we can help you distil a good email marketing message and handle the campaign for you.
Get in touch with your Bloomtools internet consultant to find out how we can help you better engage your customers through email marketing.


Author:
Tracey Voyce
About: With more than 30 years business management experience, Tracey Voyce is the CEO of Bloomtools. Tracey has owned and managed many businesses and spent several years training and motivating coaches at the world's largest business coaching franchise.
Connect via:
LinkedIn