Generate More Leads With These Email Marketing Best Practices
Posted on 7 July 2016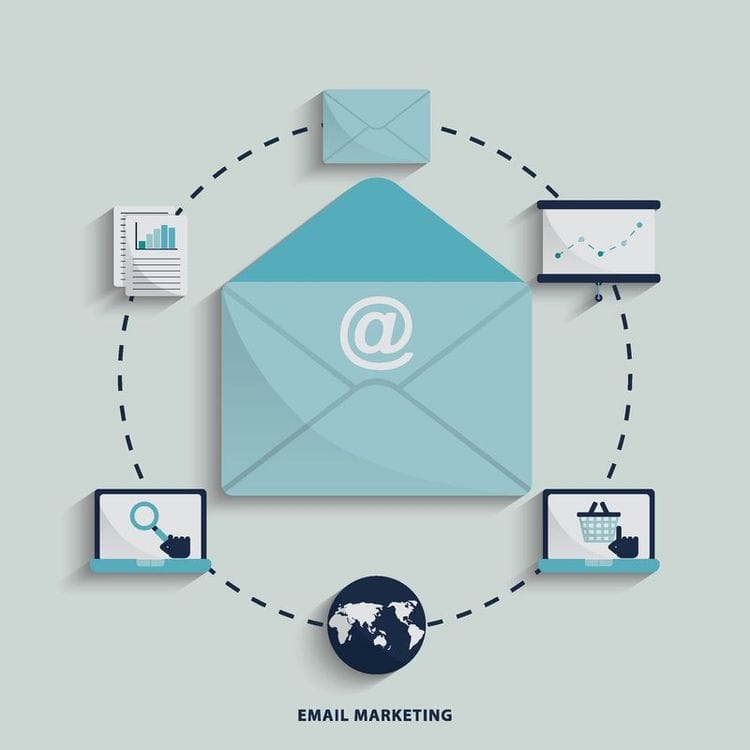 Are you tired of sending out email marketing campaigns and not getting the response you hoped for? Are your emails being deleted before being opened? Are you starting to think email marketing is a thing of the past?
If you've answered yes to any of these questions, you could very well be in an email marketing rut. What you may not know about email marketing is that it is the most depended upon tool for professional marketers. It's personal, it's direct and it's relatively cheap and best of all if done right - it will be one of your best marketing strategies. Coupled with the right marketing mix, email marketing is an integral part of any online marketing campaign.
Here we've compiled a list of some of the top email marketing practices to get you out of your email marketing rut, and back to generating leads for your business.
Make it personal
Personalised emails let your customers know they are not just another sale, but a valued customer. More than likely, you've collected the customer's name along with their email address. Use this information to make a connection with your customer. Try not to use lines such as "Dear". Try something different like combining their name with an incentive. Check your database first to make sure you have their First Name listed cleanly.
Get creative and entice people to read through your subject line
Keep your headline simple and straight to the point
Make people curious - make them feel they are missing out on something essential if they don't click
Keep it relevant, of value to your audience
Include numbers
Tap into some emotion
Use open ended questions
Personalise
For example: Tracey, 5 New Marketing Trends I think you should know about.
Time it well
Timing is crucial for a successful email marketing campaign. The last thing we want is for someone to click delete on that email when it arrives in their inbox. Catching them at the right time is the solution. For each business and customer type the best time is different and can change. The best way to know this, is to view your email statistics to start identifying some trends in open rates. Eg. some of our Consumer (B2C) companies, find that they have a better open rate in the weekend and early evening. Where as some of our B2B clients they see it as after lunch; or 6am midweek.

Call to action
Ensure you have a strong call to action in the top half of your email campaign that are clear (they could be bold, seperate line, also done as a button), and then repeat it three times throughout. An example of this would be "GEt the FREE case study report", "start your free trial here" or "Book your tickets now".

Less is more
Keep is simple. No more than three different typefaces, and keep the email clear and concise. Short lines. Don't be afraid of white space, the less clutter in the email the better.
Test, measure, adjust
Send a copy to a work mate, and ask them to identify the call to action. If they cannot answer right away, make some adjustments. Measure what your open rates are compared to previous emails. If others seem to do better, adjust the subject line to reflect ones that did well (first person tone, pose a question etc).

Although email marketing may seem like a thing of the past it will always be a reliable strategy. The tool may be old, but we can find new and creative ways to use it. By adjusting your email marketing campaigns to follow these simple tips you can increase your open rates and generate quality leads for your business.

Did you know that Bloomtools offers a database marketing tool you can use within your website? Contact us today to learn more.


Author:
Tracey Voyce
About: With more than 30 years business management experience, Tracey Voyce is the CEO of Bloomtools. Tracey has owned and managed many businesses and spent several years training and motivating coaches at the world's largest business coaching franchise.
Connect via:
LinkedIn