Getting Google Reviews For Your Business
Posted on 29 January 2019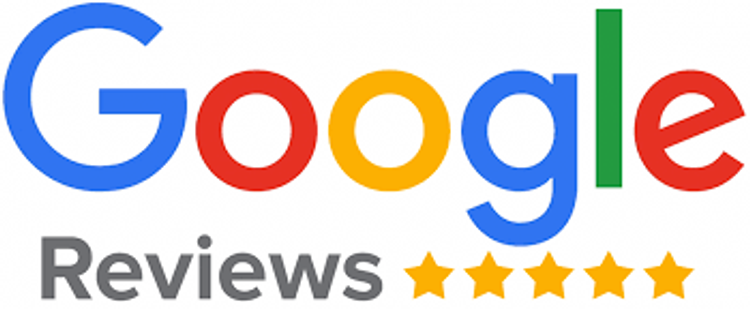 Getting Google Reviews For Your Business
Reviews in any format are an essential part of a business, however directing your reviews to the Google platform can not only increase client confidence, it can also increase your Google ranking.
Where do Google Reviews Appear?
Google Search results on a desktop will appear with the search results as a list on the left hand side of your screen, with the Google My Business result for that business on the right.
On mobile your search will return the business website at the top (provided it exists) and then show the Google My Business result below that. I have been using Qld Centre For Performing Arts (QPac) for my searches which I realise is quite specific, however these results will be what you are striving for. On my phone for example it was about 4 full scrolls before I see a website that isn't QPac directly.
Your Google Reviews Ranking appears at the top of your Google My Business profile (circled in red below)
| | |
| --- | --- |
| Mobile Appearance | Desktop Appearance |
| | |
Can Anyone Post A Google Review
Yes - however they will have to login to Google to do so. Reviews require traceability for authenticity so all the major platforms require you to be logged in to lodge a review.
What does my business need to receive Google reviews.
You will need to have set up Google My Business. Follow this support article on how to do this. Once you have set up GMB and verified your listing, you will be able to receive reviews.
How Do I Get Google Reviews
To obtain Google Reviews for your business your best method is simply to ask. Ask your regular loyal clients first, and following on from that consider placing a review request into your sales process. The best time for this is most likely at the end of a successful sale. There are varying ways to ask for this review and different terminologies that may work better in your business however you won't receive to many if you don't ask.
Considerations:
Ask your regular loyal clients first, however, don't ask them all at once. A heap of reviews in a week and then nothing for a month won't achieve the consistent flow that you want.
Create a spreadsheet of your current clients and work through that list asking maybe 2 or 3 at a time.
Create a task at the end of your sales process to ask clients for a review a certain number of days after the sale has closed. It would be best to ask while it's fresh in their mind but not so as they feel like you are immediately hounding them.
Consider the terminology you use. Asking for a "review" may not be the best option for your client base. Maybe you could ask them to give you some "online feedback" instead.
Set up an email template for use to maximise the outcome and minimise your input.
Even though you might be using a template, stay personal. Use your clients name, add any little comments that may be relevant to their purchase.
Add a link in your template that gives them a one-click opportunity to post their review. This article will help you create that link.
Follow up personally for those clients who don't take action, but be sure to follow up with a phone call. Sending them an email asking about why they haven't taken you up on your last email probably won't have any real results. Give them a quick call and ask if there was any challenges with their purchase or service and can they give you any feedback. Try not to harass them for a review. Remember this is feedback that is helping you improve your products and services. If they haven't left you a review, calling them to "check on how their experience was" may prompt them to do the review, however, if it doesn't, you still have real feedback and they know you actually care about the process.
If you feel that asking for a review with no reason is too blunt, consider developing a two to three sentence reason you are asking for reviews. It could be about helping your business to grow, or improve efficiency. It doesn't have to be totally review based.
More Info & Things You Should Avoid
Don't incentivise your review requests. You won't get genuine reviews and none of the social media platforms will accept these reviews if they were to find out.
Reply to every single review. Your clients have taken the time to help your business, ensure you respond to them.
Don't try and hide bad reviews. Reply honestly and openly and don't be afraid to accept responsibility for an error and apologise. Clients will like to see how you handle this type of situation.
Get more from your Google My Business listing - download their App, so everytime someone writes a review you get notified and it is easy to upload new photos and more to your listing for Google to like you even more.


Author:
Tracey Voyce
About: With more than 30 years business management experience, Tracey Voyce is the CEO of Bloomtools. Tracey has owned and managed many businesses and spent several years training and motivating coaches at the world's largest business coaching franchise.
Connect via:
LinkedIn