Google Workspace Replaces G-Suite
Posted on 14 January 2021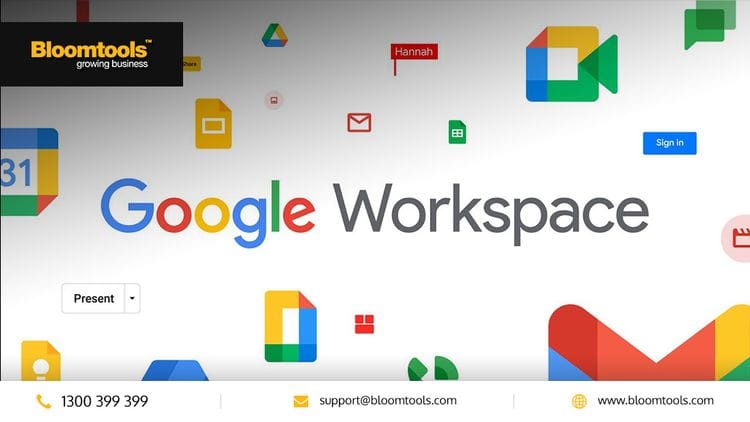 Coming June 1st, 2021, Google is rolling out some changes to what you currently know as G-Suite. Google Workspace is a large rebrand and redesign for the current suite of office tools and applications within G-Suite.
These changes involve improving the ways we "create, communicate and collaborate" with others, whether we're working from home or the office. The streamlining of online processes are aimed at improving the overall user experience and providing more tailored options for a greater variety of businesses.
The original apps we've all come to love will be further integrated with one another, but all the old favorites are still featured including Gmail, Calendar, Drive, Docs & more.
Who's impacted by the change to Google Workspace?
Google estimates that the majority of users will be unaffected by the change, though Google has stated that storage limits will differ across Google Workspace and G-Suite editions.
Primary admins of impacted domains will be contacted via email proper to changes taking effect. If you're unsure, contact your team at Bloomtools who can help you better understand how these changes may or may not impact you.
How does this affect your current G-Suite subscriptions?
Google claims your current subscriptions with G-Suite and related services will continue to function as they currently do until you transition to a new edition of Google Workspace.
What do you need to do?
Additional information will be shared by Google in the coming months regarding the transition of subscriptions between G-Suite and Google Workforce - if you have an active contract, your subscription will remain unchanged.
Google states that users can transition to one of the new Google Workspace editions over the next few months or when their current commitment period ends.
What three major changes are involved?
Integrated user experiences - bringing together core tools that improve the ability to communicate and collaborate including chat, video calls and voice calls; all of which will be easily accessible in one place. This integrated experience is now "generally available to all paying customers of Google Workspace".
Changes to branding - expect to see new logos for your favourite apps, giving them a bit of a touch up
New ways to get started - whether you're needing to power remote working situations or looking to "create immersive experiences", the new editions of Google Workspace are aimed at addressing the broad range of customers Google serves, creating more tailored offerings.
Why are these changes important?
For more than ten years, these applications have helped billions of people globally. These changes to storage policy have become necessary for Google to provide better experiences for their users and to "keep up with the growing demand".
The transition from G-Suite to Google Workspace is designed to "empower customers and partners" of Google, helping a greater variety of users navigate the difficult times being faced at present.
To learn more about these changes, you can visit the announcement made from Google here or read the introduction to Google Workspace here.
With Google tools and applications, you can accelerate business growth and help manage your time and teams effectively. For more advice on ways you can boost your business, feel free to contact your team at Bloomtools on (07) 5636 3700 or book a consultation with our Google and digital marketing specialists today.