How important really is your placement on Google?
Posted on 5 March 2016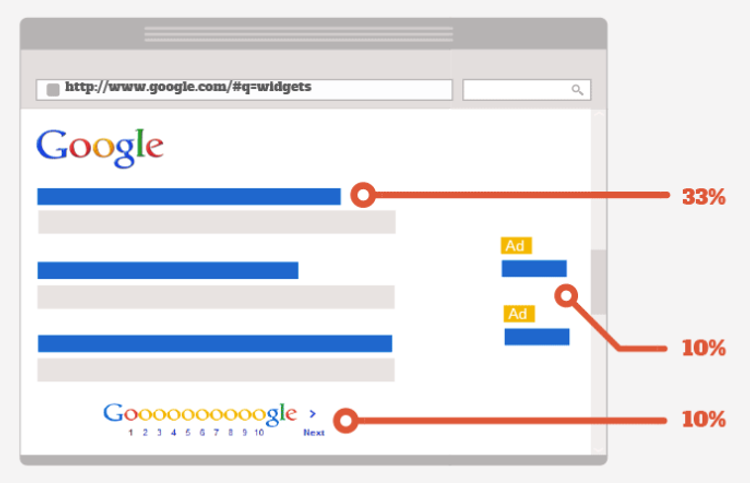 Most businesses goal is to make it to the first page of Google search results, but how important is this? Really? Today we're giving you the answer, and backing it up with some pretty eye-opening stats.
Answer: very important.
I know you were probably hoping that I would say it wasn't, so that you could stop stressing about SEO, but it really is true that the first page of Google is where the results are.
User behaviour has been monitored across a range of keywords and activities and the following statistics have developed:
Organic Search Results
The organic results get a whopping 90% of total clicks!
What about Page 2?
Interestingly, only 10% of users click through to page two. Think about your own Google search behaviour and you will probably start nodding your head.
What about the Ranking of Page 1?
The first organic search result receives approximately 33% of clicks, while the second gets 17.6% and third 11.4%.
So there you have it, knuckle down your keywords and step up your SEO game.
Call your local Bloomtools Constultant and ask for an SEO review to be done on your website, to find out how you can take advantage of these stats and get your business on page one of Google.


Author:
Tracey Voyce
About: With more than 30 years business management experience, Tracey Voyce is the CEO of Bloomtools. Tracey has owned and managed many businesses and spent several years training and motivating coaches at the world's largest business coaching franchise.
Connect via:
LinkedIn