How to get ready for marketing in 2020
Posted on 3 January 2020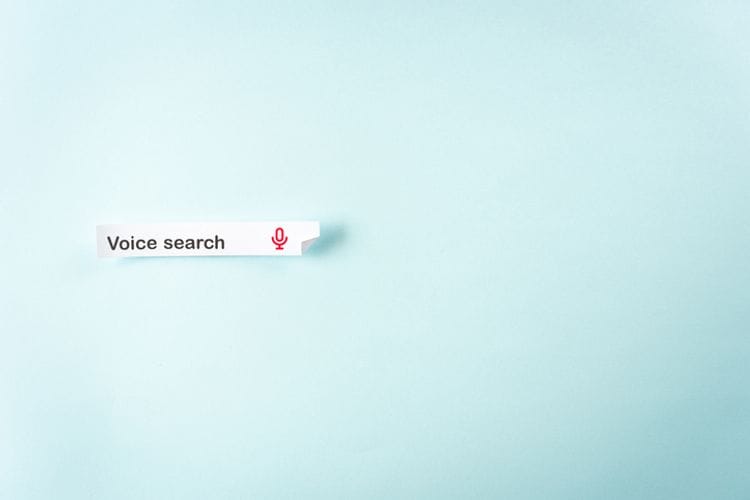 Digital marketing trends change. What worked well in 2019 may not be the thing you should focus on in 2020. Here's a few areas where your focus should be directed.
Voice Search!
Voice search is one of the more recent, but biggest innovations in online search, and it's only going to get bigger (at least 50% of all searches in 2020 will be voice search, according to projections). People often speak differently to how they write, which means the way user searches are structured can result in slightly different outcomes. You will have to take this in mind when writing content and optimising your website: think of what users and potential customers will be searching for, and specifically how they will be searching for it. Voice searches often contain longer queries than traditional text searches, encourage natural language (e.g. what, who, how, when and where questions) and are usually locally-driven, such as people using voice search for call someone or ask for directions (source: morevisibility). In order to receive the benefits of voice and text searches your content should reflect this.
A large majority of devices now come with voice search functionality built-in (and used by default) such as Google Home and Alexa. AI technology is now available for online businesses: you can upload your product list for it to appear in voice search results. Why not take advantage?
Google Analytics...
Google Analytics has been a great, free tool for years and it's often our first recommendation to new clients when setting up a website. However, it's not the only tool you should rely on. Google Analytics covers a lot, but it doesn't cover everything, and as the world of digital marketing changes (see voice search above) and as traffic and transitions become more complex (upsells, down sells, repeat purchases etc.) it can be difficult for only one tool to track and measure all of this information - you're probably only seeing part of the story.
We recommend looking around and finding an online solution that is able to pull in many streams of data from many different places but ultimately also works for you, allowing you to see more of the full story. 2020 will almost definitely bring a number of new business intelligence solutions to fill this gap (source: Neil Patel).
Email Marketing?
Email marketing is one of the oldest and original forms of digital marketing, but it's still very effective. However, it is a consistently growing trend that email click rates are dropping and will probably continue to drop. Now more than ever people utilise different channels for communication so it's important you don't restrict distribution of your message.
Live messaging, chat bots and push notifications are just a few alternative methods that allow you to communicate quickly and directly with your customers. It would be better to start using these sooner rather than later.
#Personalisation
2019 was a big year for personalisation - if you noticed your marketing was no longer as effective as it once was, you might have realised you can't treat your visitors as a broad audience. You need to find a way to speak to each of your visitors specifically, personalise their experience and appeal to their emotions in order to convert them into customers. Take a look at Amazon: even though it's a massive company with customers all over the world, when you log in it's basically one-on-one and you mostly only see content that is relevant to you.
This might be hard for a small local business to implement (especially compared to Amazon), but uniting the three points above (voice search, Google Analytics, email marketing) will go a long way to help.