Learn the secret to generating 4 times more repeat business and referrals
Posted on 19 October 2015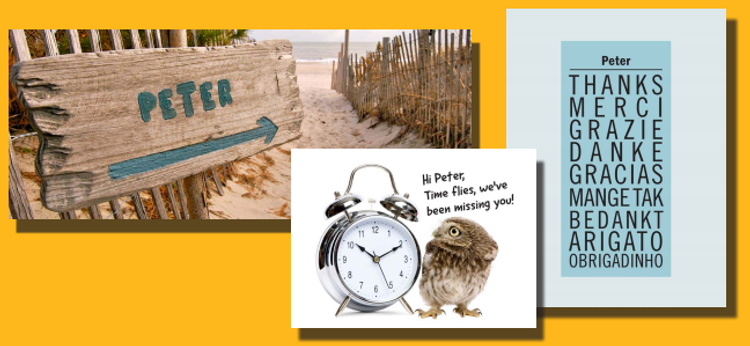 Who doesn't want more referrals and more new clients coming back spending more money? Thats what we thought.
Do you realise what you do in the first 30 days of gaining a client, can quadruple your clients retention and opportunity for referrals.
So what do you do for new clients to overcome the buyers remorse and to take their experience with you to unexpected levels, making them want to refer you from the top of rooftops?
Start on the right foot (here are some suggestions)
Welcome/incentive gifts
Add new clients to your ongoing database to receive touches of value*

Don't bombard them and overload their inbox
Make the messages about building up the relationship, trust and experience of working with you
Send both online and physical messages (emails, SMS, print cards) to vary the medium
Call them to check in on them
Connect on social media
Get feedback on your service/ product
Ask them for a review / testimonial- place on social media, Google My Business or your website
Schedule in your CRM (Still free for Bloomtools clients) to check in every 3-6 months with another call (frequency based on type of product/ service)
Use Database Marketing to automate this for you*
Day 1 - (Email) personal welcome message from the CEO, meet the team, userful phone numbers / contacts and key information (eg. hours, key docs on your website, support personnel etc) - this can be split into two emails on seperate days
Day 7 - (Personalised print cards) a thank you/welcome card with a special offer for repeat business, or referral
Day 14 -(Email) some top tips around something they will find of value
Day 21 - (Survey) a survey to gather their feedback
Day 31 - (SMS) a special offer to bring them back again
Ongoing: from then on they will receive your regular promotional, of value emails and Cards (for special occassions) etc
There's no point putting all your effort into getting a client, and then not continuing the same amount of care into maintaining and strengthening the relationship. Begin implementing strategies that create loyalty, retention and repeat purchases. And do it with technology that can automate this process for you, like the Bloomtools Database Marketing solution. It is really worth it if it could quadruple your results.
Get technology working for you now, to increase the revenue in your business with your new clients and a lot more, contact your Bloomtools Consultant now.


Author:
Tracey Voyce
About: With more than 30 years business management experience, Tracey Voyce is the CEO of Bloomtools. Tracey has owned and managed many businesses and spent several years training and motivating coaches at the world's largest business coaching franchise.
Connect via:
LinkedIn