Small businesses, meet your new best friend: Local Area Marketing
Posted on 27 October 2016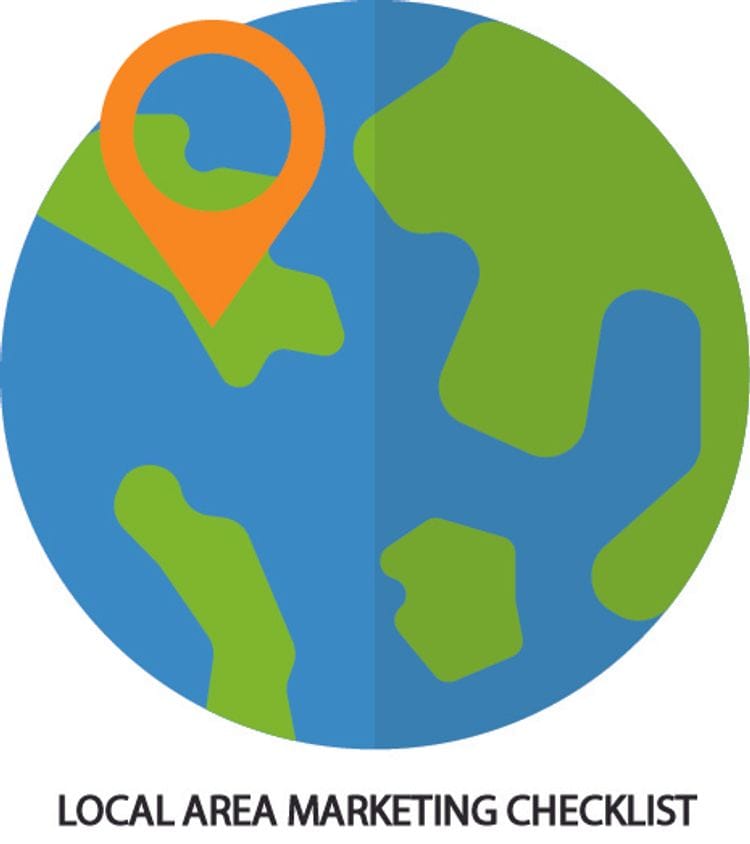 Mobile phones, tablets, laptops etc all make it easy for us to do business with people from around the world. But local area marketing is becoming increasingly important as 96% of PC owners conduct local searches, 79% of mobile phone users conduct local searches and 50% of those local searches are to look for businesses they haven't used before. There is a wealth of potential customers hanging out in your own backyard, so how do you get them wanting to talk to you?
We've developed a checklist to help get you started with your local area marketing:
Type your business name into your preferred search engine. See if your business pops up... this is extremely important to help customers in your local area find you. (If no listings appear, start at number three)


Make sure that all of your business listings are consistent (in every listing you do online) ie. your business name, location and phone number, as well as hours and photos. You should also check your social media accounts, and ensure all the information is consistent with your website. This process is referred to as 'local-NAP optimisation'.

If nothing came up during your search, you can start by making Google My Business and Yahoo Localworks accounts. Google My Business helps you get found on Google search, Google Maps and Google +. Yahoo LocalWorks lists your business across more than 40 sites and local directories, including: Yelp, Whitepages, Bing and MapQuest. Before making these listings, create a file that has all your businesses important information and the photos you want to use. This document will be your go to when creating any new listings ensuring they are all consistent.

Get your business reviewed online, whether it be in social media, on your website and definitely on Google My Business - These reviews give you additional credibility, virally spreads the word about you and helps to boost your rankings.

We can't stress this one enough - make sure your website is mobile optimised. 79% of mobile phone users conduct local searches, meaning these people are on the move and looking for you! Having a high impact mobile website can leave a lasting impression with your potential customers. Bloomtools can customise your mobile website to have a higher impact with this audience on this medium, easy to use design and different content to help customers find you, use you and remember you.

Finally, it is important to get social with other businesses in your area. If you already have local connections - it's time to use them to your advantage. Share their posts, link to their content (if it is relevant to your target market), follow them and like their pages. By getting social with other nearby businesses, you can build relationships with them and start building your network. If you haven't established business connections in your local area, try joining a networking group to help you get started.
These are easy steps you can take to get you started on your local area marketing. If you have any additional questions on how to market your business in your area, speak to your local
Internet Consultant today.


Author:
Tracey Voyce
About: With more than 30 years business management experience, Tracey Voyce is the CEO of Bloomtools. Tracey has owned and managed many businesses and spent several years training and motivating coaches at the world's largest business coaching franchise.
Connect via:
LinkedIn