What a 'Google My Business' photo is really worth
Posted on 30 June 2016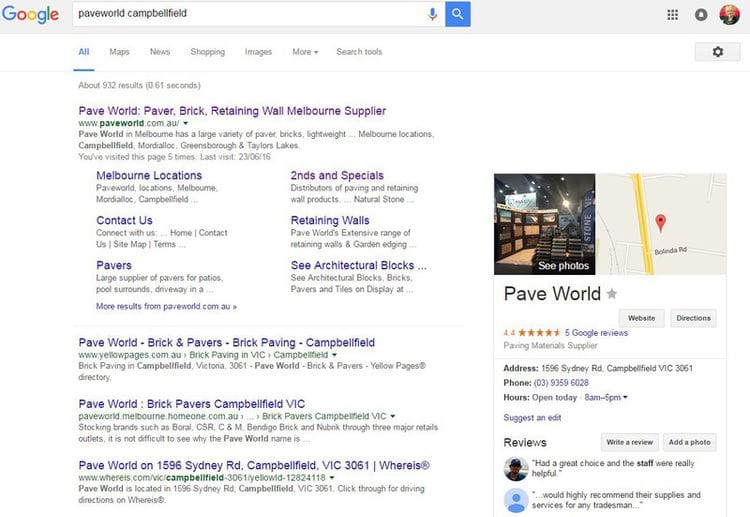 As the old saying by Fredrick Barnard goes "a picture is worth a thousand words". This is especially true with online marketing being so visual.
In terms of your Google My Business profile, choosing the right photos can say a lot about your business and even bring in new customers. But to do so, you will have to put some time and effort into the selection process.
Today we are going to take you through what Google My Business is and how you can select a profile and cover photo that will:
Tell the story of your business
Show your customers what you're all about
Improve your online brand recognition
Enable customers to find you easily
Help your business stand out from the crowd
Google My Business is a free online profile managed through Google. When someone searches your business through Google Search, Google Maps or Google Plus, the photo and profile that comes up on the right is managed through your Google My Business account.
To help maximize the effectiveness of your photo, we've put together some basic rules for you to follow when selecting which photos to use.
Tip 1: For your profile picture, you can use your logo - just make sure it is appropriately sized, and high resolution. Keep in mind it will have to work well in a circular format, and a square format.

Tip 2: Try to use a photo of your products or exterior/interior shots of your business for your cover photo. This will have to be high resolution as the Google My Business profile is responsive and stretches to fit the size of the browser.

Tip 3: Make sure your photos are 'on brand' - meaning that you are using the same colors, fonts and overall design look and feel. This will help improve your online brand recognition. It probably goes without saying, but don't use any images that you wouldn't put on a paid advertisement for your business.

Tip 4: Don't select photos that look like everyone else's! Find photos that convey the uniqueness of your business. - your team, products (and in use by people), business, It doesn't have to be boring, have some fun with it - after all, one of the main objective is to stand out from the crowd!

Tip 5: Test, test and re-test! Once you've decided on your photos, test it out and see what it will look like on a desktop, mobile and tablet. This will give you a clear idea of what is working and what isn't. Also, check how it looks on Google Search, Maps and Google Plus.
Tip 6: Keep adding new images. Not only does it make it look fresh to your potential customers, but also Google has been known to take old listings down if they have not been updated for a while.

To learn more about other online marketing strategies for your business, contact your Bloomtools Consultant today!
Additional reference: Google My Business images, Google: How to add images and types accepted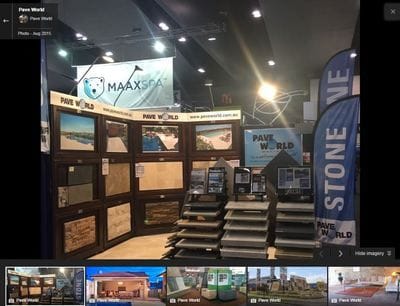 Author:
Tracey Voyce
About: With more than 30 years business management experience, Tracey Voyce is the CEO of Bloomtools. Tracey has owned and managed many businesses and spent several years training and motivating coaches at the world's largest business coaching franchise.
Connect via:
LinkedIn