The biggest trends impacting Organic SEO in 2018
Posted on 29 May 2018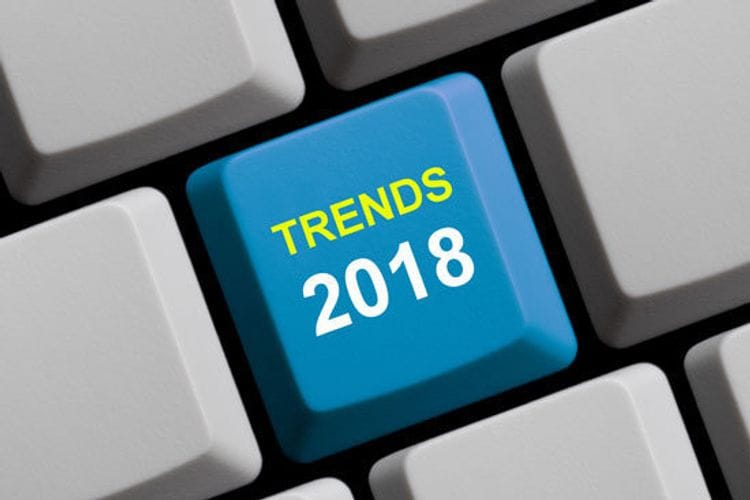 When it comes to operating a website, you should constantly be searching for the most efficient ways to improve your organic ranking online. Here are six SEO trends you should be keeping in mind when sprucing your website in 2018.
*Organic SEO: is the phrase used to describe a natural placement within the free listings of Google search results.
Quality beats quantity when it comes to creating content
Gone are the days of writing short generic blogs. These days, people want enriching and unique content that answers all of the questions they have about your business.
Users want all of their questions answered by the content on your website and providing the answers will also directly impact your organic search ranking.
Answer questions and leave no stone unturned. Do away with content that only scratches the surface and leaves your readers with the classic "call us for more details" ending, unless you are giving them enough that it teasers them into calling you. Let consumers make the decision to call you because you've openly showcased your products, services, expertise.
A good article typically ranges from 500 - 1,900 words so keep this range in mind as you develop your new SEO strategy. However, write the right length that covers the question you are answering, or the topic you are addressing, vs making sure you have the right number of words in your article.
Mobile first, everything else second
In 2016, Google announced that it would index its results using the 'mobile-first' system. In 2018 this is going live.
This means the search engine will give websites that are mobile friendly a better ranking than those which aren't.
If you think your mobile site could use a bit of a revamp, just remember that consistency is key. You should have one uniform and fluid design that can transition seamlessly between devices. Make sure your images are optimised so that they load equally on mobile and desktop, keeping loading times in mind across all platforms.
Video is still king
In 2017, video marketing became the hottest online marketing trend, and so far in 2018, it's relinquished none of its popularity. In fact, quite the opposite.
More than 1.3 billion people actively use YouTube each month, so if your website isn't on that particular bandwagon then your SEO could be affected. Users have an insatiable appetite for video content and considering YouTube is a Google owned service, your site will be placed at a higher preference if it's tapping into that market. Short and sweet videos that users can easily watch on tight schedules continue to capture the attention of browsers and marketers the world over.
You might be asking: how can I possibly get on board with this trend when other video marketers have been doing it for years? Simply start by making short explainer videos or product featurettes. From there you can expand to regular webinars or blogs, or develop a unique strategy of your own.

Voice search is on the rise
Hey Google: why is voice search such a huge concern when it comes to SEO?
The popularity of Google Home, Alexa and Amazon Echo devices continues to boom, with more than 60 percent of voice search users appearing on the map in the past year alone.
Voice assistants were the most sought-after Christmas gifts in 2017, so it's little wonder they are having a major impact on the world of SEO.
To optimise your content for voice search engines, you should research what your customers are searching for and ensure you structure appropriate Q&A style responses that will get picked up over the competition. For added reach, focus on optimising your content for the 'feature snippet' as well.
Machine learning is the future
Before you go out and call the terminator, the rise of machine learning isn't something to fear, but rather a key opportunity for your business.
Machine learning is essentially a type of artificial intelligence where systems, such as Google's RankBrain, can learn from data, identify patterns and make decisions with minimal human intervention.
RankBrain hit the market in 2015 and helps searchers find the right answers to their questions, while also analysing the two key areas that help determine your website's ranking in a search. These are 'dwell time' and 'click-through rate' (CTR).
Dwell time is the time users spend on the landing page. When a user clicks on your search result, they'll either read that page, click through to a different one or return to Google's search rankings. Low dwell time, where users quickly return to the Google search page, tells RankBrain that the content it just ranked you for wasn't what the user was looking for. This means that next time, Google will place you lower in rank.
On the other hand, CTR relates to the probability that your link will be clicked when it appears in a user's SERP. A link with poor CTR is at risk of losing its rankings, so it's important to look through your analytics and rethink keywords with the lowest CTR.
Make sure you list all keywords that you deem important to your business and upgrade tags, titles and copy accordingly to attract a higher CTR and dwell time on your website.
If you're ready to reinvent your organic presence online, consider these trends for yourself and how your competitors are leveraging them. Bloomtools always stays on top of current SEO trends to ensure our clients never fall back. If you're interested in improving, upgrading or getting a fresh start for your organic SEO, contact one of our knowledgeable staff for a 1-on-1 consultation.


Author:
Tracey Voyce
About: With more than 30 years business management experience, Tracey Voyce is the CEO of Bloomtools. Tracey has owned and managed many businesses and spent several years training and motivating coaches at the world's largest business coaching franchise.
Connect via:
LinkedIn