The Cardinal Rule for a Website
Posted on 25 April 2018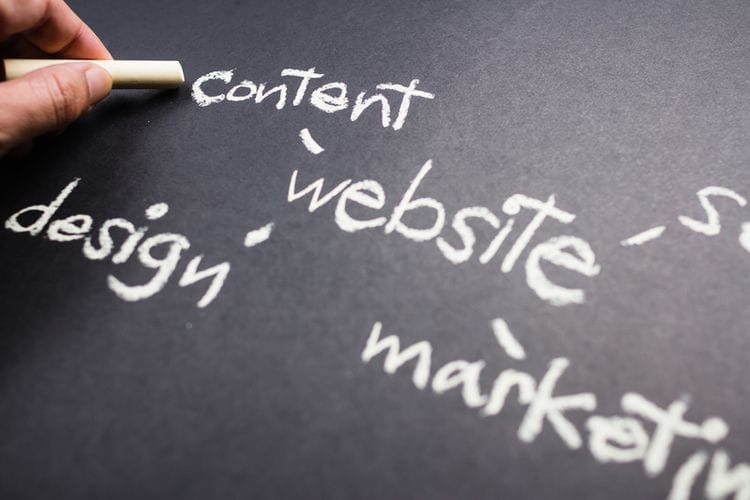 If you own a business, you will already know that a website is the most vital tool when it comes to attracting and retaining customers.
While people often know the importance of having a website, many still fail to recognise the most important element when it comes to creating a 'brilliant' website that generates traffic and inquiries.
Content Is King - Ask Google
Google holds content in the highest regard when it ranks your website online even higher than your site's mobile responsive design or e-commerce (online shop) service, for example.
Your website's content should be comprehensive and descriptive, but it also needs to be flexible in order to gain Google's almighty seal of approval.
The biggest mistake you can make is creating regular content that can't be easily shared.
Content should transcend your website to appear on social media and email marketing campaigns. It should even create opportunities for mutual backlinks with other websites.
An example of shareable content could be your 'about us' page (which SEO research tells us is one of the most viewed pages on any website).
If your company has an interesting backstory, or you are a fourth-generation family run-business, for example, this is something you should broadcasting.
Not only will a great organic story create online chatter and generate a personality for your business, it will also draw attention back to your site keeping Google happy.
The basic rule of thumb is to always create multi-dimensional content.
Whether you are launching a new product, commenting on an industry trend or simply listing your services on your website, always consider more than just one way to share the news.
Understandably, creating good content can take some time and effort. We are here to help lift the pressure that comes with creating memorable content that has a long lifespan.
Our team of writers at Bloomtools can also help manage your blog, creating articles that are ideal for re-sharing and tweaking across different platforms.
Feel free to get in touch with your Bloomtools Consultant to find out how we can deliver on your content needs.


Author:
Tracey Voyce
About: With more than 30 years business management experience, Tracey Voyce is the CEO of Bloomtools. Tracey has owned and managed many businesses and spent several years training and motivating coaches at the world's largest business coaching franchise.
Connect via:
LinkedIn