Top online recruitment strategies in Australia for 2023
Posted on 10 January 2023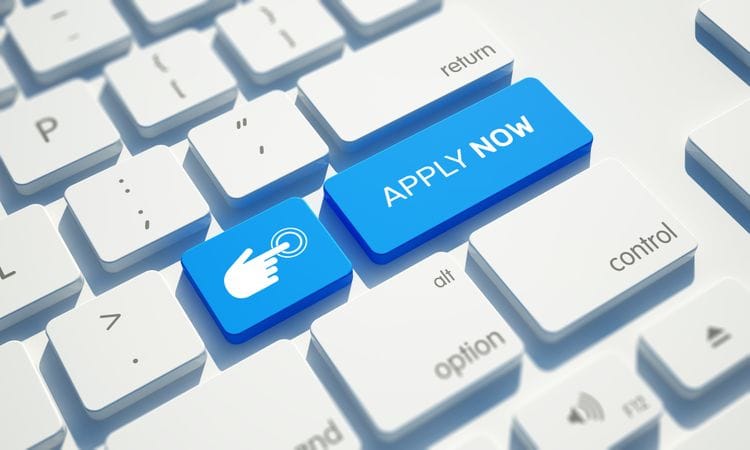 Online recruitment has become increasingly important in recent years, with the shortage of applicants and past traditional methods no longer working as well.
A survey carried out by LinkedIn found that:
63% said that talent shortage is a recruiters biggest challenge

76% percent of hiring managers admit attracting the right job candidates is their greatest challenge

75% of people would not take a job with a company that had a bad reputation – even if they were unemployed!

The best candidates are off the market in 10 days

Nearly 60% of job seekers quit online job applications mid-way due to their length and complexity.

41% of recruiters say entry-level positions are the hardest to fill.

75% of recruiters say they've seen a candidate change their mind after signing an offer letter.

75% of recruiters have noticed an increase in salary negotiations from their candidates.
So let's start by looking at options for promoting your jobs…
How Australians promote recruitment jobs these days
One of fastest growing areas for recruitment is on social media, because you have the ability to reach a wide and targeted audience.
In Australia, 82.7% of the population is active on social media, according to Statista. The most used social media platforms for Australian internet users aged 16-64 are:
Facebook: 76.8%

Instagram: 57.7%

Snapchat: 32.5%

TikTok: 32.3%

Twitter: 29.5%

LinkedIn: 26.2%
Then a recent study found that 73% of job seekers between the ages of 18 and 34 found their last job through social media, and 86% of job seekers use social media in their job search.
So where do you start?
1. Update your website
This is the first place to start, because wherever you promote your roles you want to direct them all back to one location - so you can measure the results, and create a more streamlined process for managing the recruitment process.
Start by creating a careers page on your website covering all the key elements of why someone will want to work for you. Show off your culture, business personality, outline your mission, and vision.
List each job that you have available, talk about the benefits of the role and where possible get some of your team members who are already doing the role, or work for you to do an interview with you on video.
2. Encourage your employees to get involved
Encourage your team to rave about the company, the culture, show off interesting projects, events/activities they are involved in, on their social media profiles. This can help to add validity to your employer value and convince candidates that your organisation is worth joining. Get them then to list the roles in their posts on their own profile, and possible other groups they belong to online, linking to your web landing page.
3. Update your social media profiles
Having an up-to-date and well-managed social media presence is crucial for successful online recruitment.
Having a strong reputation and positive online presence can be particularly appealing to passive job seekers, with 75% of active job seekers being likely to apply for a job if the employer actively manages its employer brand.
To develop a more active and positive social media presence, consider your brand manifesto and how you can highlight your people, values, and differentiators. This could include featuring your current team and giving candidates a behind-the-scenes look at your company culture through written, audio, or visual content.
Remember, a work environment that reflects your employer brand will be attractive to top candidates. Company culture is a key factor for many job seekers, particularly those in the top 20%. By showcasing your team, team events, and other company culture touchpoints, you can give candidates a glimpse of what they can look forward to if they join your team.
Include your Google profile in your list - make sure you maintain lots of good positive reviews from clients, and good quality images on your profile.
4. Be where your candidates frequent
It's important to be present on the platforms where your candidates are, but also in the groups that they belong to. This means understanding their preferred channels, interactions and meeting them there.
5. Leverage the advanced search features on Socials
Unfortunately recently Facebook has stopped the recruitment marketing for anyone outside of US and Canada, so your only options now on Facebook are to produce a post, boost it, and create a normal business ad to a targeted audience. It is highly recommended that you produce some video content to promote the role - show off the benefits of working in your location, business and team culture.
LinkedIn's advanced search capabilities offer significant advantages for recruiters compared to other social networks. While only about half of these advanced search features are available for free, they provide a lot of flexibility and power for finding qualified candidates who may be a good fit for open positions. If you have a LinkedIn Premium account, you will have access to even more advanced search features.
Twitter's advanced search feature may be more limited than those of LinkedIn, but it can still be a useful tool for finding candidates. By using specific phrases or hashtags relevant to your industry and location, you can narrow down your search results and find individuals who may be a good fit for your company.
TikTok introduced TikTok Resumes in 2021 as a pilot program for select companies to post open positions and for interested candidates to submit short video resumes. By using hashtags like #CareerTok and #TikTokResumes, brands can join in on the conversation and put out calls for video resumes from talented creators on the platform. This can be a unique and effective way to find candidates in an increasingly digital world.
6. Go on a treasure hunt on LinkedIn, or Google
Another very successful strategy is to go searching on Google and Linkedin for people who are currently doing what you are looking for. And sending them a message like "Hi <name>, you don't know me, but I am currently recruiting for a role and looking for someone who has your great skills and experience. If you know of anyone, can you please refer them to our role description (link on your website). Thank you so much for your time" By writing it like this, it is not a direct hitup.... but a good way for them to pass onto others, or even better apply themselves if they are interested.
7. Measure your results?
Whether you are a small business recruiting only a few roles each year, or a bigger company doing it more frequently. Always measure your results, to establish which campaigns worked better than others, which mediums delivered the best candidates etc, so as you advertise your next role you have some data to build on to continually improve the results.
Within the Bloomtools forms, you can set it to measure many aspects of the campaign that delivered the candidate (ask your consultant on how you can do this). Also set it up to be measured in Google Analytics so you can see the traffic coming to your landing page and the percentage that applied (completed the form).
Additional strategies:
Pull together over the years your list of candidates who have applied in the past, and send them an email. Contact the local school, universities and get them to post the ads on their noticeboards. Add an announcement in your newsletter, email communication to clients, create an email signature promoting careers at your business and add it to each persons emails, add signage at your premises, on your cars... add your message to as many locations possible to get your message seen.
Improve your recruitment process
It is not just about having a presence on social media. It's also important to have an efficient and intuitive application process.
A survey found that nearly 60% of job seekers quit online job applications due to their length and complexity. In addition, 41% of recruiters say that filling entry-level positions is the hardest task. This highlights the importance of having a straightforward application process to ensure that you don't lose potential candidates.
Some suggestions include:
Automatically add applicants to a group in your email and send them a trigger email thanking them for their application, and send some additional information to get them excited about working for your company

Every day review all candidates (remembering as there is shortage in the market, it is important to act fast if you get a good one) and get in contact with the ones you feel could be good to do an initial interview. You could do this via phone, or after a quick chat - set up a time the next day to do an online (zoom, hangout, messenger) call.

Some businesses get some of their team to do a follow up call. Telling the candidate to ask them any questions they want, to establish if your business is the right fit for them (this will overcome some potential drop off, as well as enable them to get more excited about working with you).

Whatever your process, act faster than what you would have done in the past and make the interview process a positive experience.
If you would like any help marketing your roles, please feel free to reach out to your Bloomtools Consultant to help you.


Author:
Tracey Voyce
About: With more than 30 years business management experience, Tracey Voyce is the CEO of Bloomtools. Tracey has owned and managed many businesses and spent several years training and motivating coaches at the world's largest business coaching franchise.
Connect via:
LinkedIn