We need to talk about the most hated things on your website
Posted on 10 August 2016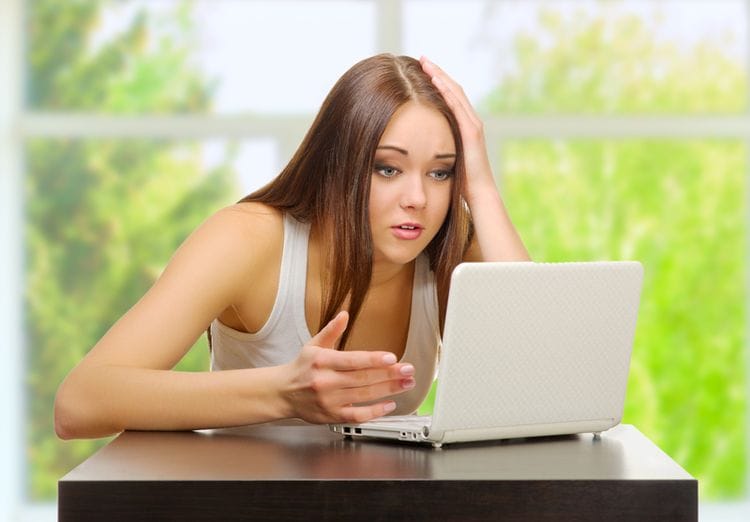 In the last week or so I've seen a lot of fantastic websites that are hitting the nail on the head. But on the other hand, I have also seen a fair share that have made me sad and they are things that other users find frustrating too. They Infuriate them enough to make them leave the website all together, and cause high bounce rates.
Not telling the people what they want to know.
One main reason why users abandon websites is because they don't understand what the business actually does. This is a sure fire way to lose visitors on your website, because no one has time to play detective anymore. The rule is, if it takes more than three seconds to figure out what you do, you will lose the user. There is nothing worse than feeling like you have to dust off your dictionary to understand what the business actually does.
When writing content, headlines and choosing imagery for your homepage, you should ask yourself "does the everyday person instantly understand what our business does?". Instead of using 'industry terms', use language that the everyday person understands, headlines that are simple and to the point (remove the fluff), and imagery that shows your target market / product or service.
Here is an example of great homepage content
.
If you aren't sure if your content could be understood by the general public, send it to your
Bloomtools consultant
and we would be more than happy to take a look.
Your blog is way out of date.
There is nothing more frustrating that going to check out a business's blog for more information on a product or service and then seeing that it hasn't been updated since 2015. Giving the user the impression you simply had a website made and never looked at it again and a perception that your business is out of date too. Is that customer likely to come back? Probably not.
Blogs should be on every website and believe it or not, there is a method to the madness! A blog can boost your website's traffic by showing Google that you are actively updating your content. This means (put in simple terms) the more you update, the more likely you are to show up in search engine results.
We're not saying you have to blog everyday, not even every week. Your minimum aim should be to produce 1 blog post a month, to do well. If you are struggling to keep your blog up to date, we offer some great
content writing services
that could help in this area.
You've got a great website but it's not mobile friendly.
This is another big one that users absolutely can't stand. Think of how annoying it is to try and navigate a website that is not mobile friendly? There is all that swiping left and right, pinching in to read something and let's not even start on trying to fill something out.


Having a mobile-friendly website is more important than ever as Google now strengthens the ranking signal for mobile-friendly websites. This means that if you have a mobile friendly website, your website's organic search ratings will improve. Not only is it important for your SEO, but also the user experience. Your website should be easy to use - no matter the device.

Check out what makes our mobile websites so great here.

There is a contact form, but no other contact information.
This one is definitely a no-no. Your website should serve as a two-way communication portal between you and your users. Filling out a 'Contact Us' form gives users the feeling of shouting into the dark and hoping someone hears you. It is fine to have as one of the many communication tools on your website, but it should not be the sole method.
On every Bloomtools website, we help you make sure the phone number, social media accounts, and locations are easily accessible and that there are ample ways for your client and potential clients to get in touch. If your website is seen on a mobile device, it should instantly connect the phone to their phone (1 tap and they are connected with you), and Google Maps (1 tap and they are directed to your door). By giving the user choices in the ways they can get in contact, you are more likely to generate quality leads.
The amount of text is overwhelming.
Have you ever heard the saying "don't be afraid of the white space"? Most people generally skim over the content on websites, they do not have time to read everything word for word. When there is too much text on the page, it can be overwhelming and a total turn off. Embrace the 'white space' and only add content that is absolutely necessary and give ample spacing between paragraphs. Use headings and bullet points well, to make your key points stand out and break up the text.
I have to hunt to find out how to contact you or to take the next step.
What is the purpose of your website? It is to get people to do something (buy, contact you, fill out a form, come and see you etc) so if you don't make it easy for them to do that, you are wasting your money and time. The same goes for them coming to your website, for them to be spending time on your website they are coming there for a reason too don't make them hunt to do the next step, or worse still. Don't let them leave without doing something, as nothing subconsciously turns people off a business more than no direction or guidance.
Put all (I say all, as you need more than one) your key CTA's (Calls To Action) in key places - top right corner of the page, as buttons/ images / forms alongside pertainment content, as text within the content as well, on the baseline of every page.
What are some of the worst website faux pas you've come across? Tell us in the comments!


Author:
Tracey Voyce
About: With more than 30 years business management experience, Tracey Voyce is the CEO of Bloomtools. Tracey has owned and managed many businesses and spent several years training and motivating coaches at the world's largest business coaching franchise.
Connect via:
LinkedIn