A car dealer gets a 25% increase in service bookings, after implementing one strategy
Posted on 24 November 2015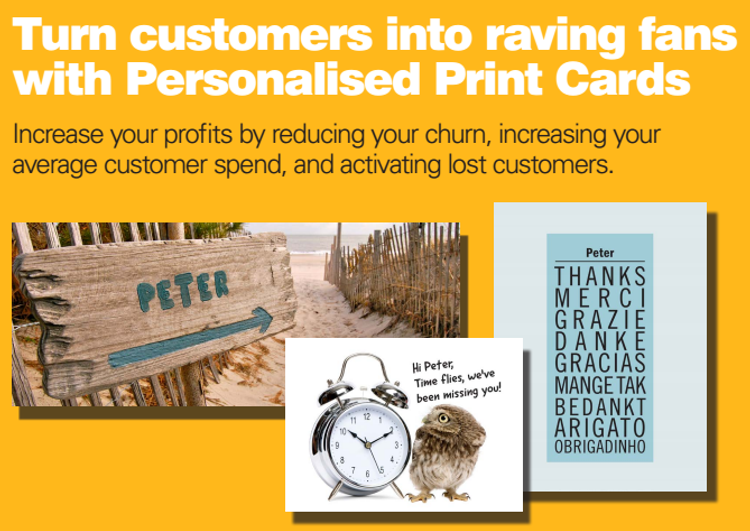 We all know it costs 6 times more to attract a new client than it does to get an existing client to buy more off you. Combine that info with this stat from Marketing Metrics and you get the picture, "The probability of selling to an existing customer is 60-70%. The probability of selling to a new prospect is 5-20%."
But, due to resource scarcity (time, money and people) in most small businesses it is a challenge to invest in customer retention and relationship management. But no more. Technology can help you make a massive difference.
One of the greatest and most cost effective method is email marketing, as it works a treat to keep you top of mind. But sometimes it is combining that with something a little different that makes you stand out.
The proof
This car dealership started by sending particular clients an anniversary card for their new car purchases that automatically got sent from the database marketing system. Then, when they had a new release of a particular model, they would select the past purchasers and send them a personalised invitation to test drive the new car combined with an incentive to upgrade. The uptake was so impressive, this became their No.1 essential strategy!
One of their most profitable areas was the service department where they were experiencing a large drop off. They ran a lapsed service campaign, offering a service discount and other online accessory incentives, the result was a 25% growth in service bookings.
Other emails, and personalised print card campaigns the dealership did included:
New Car Launch invitations
New Car Purchase
Anniversary of Purchase
End of Warranty
Extension Offer
End of Lease Renewal Offer
Lapsed Service Offer
Accessories Gift Cards
Christmas Cards
These strategies not increased their revenue, but built loyalty amongst their exisiting clients.
Learning from this car dealer... how could you use these strategies in your buisness?
Give your local Bloomtools Consultant a call today to start increasing your businesses revenues, and come up with some ideas to get this standout strategy working in your business too!


Author:
Tracey Voyce
About: With more than 30 years business management experience, Tracey Voyce is the CEO of Bloomtools. Tracey has owned and managed many businesses and spent several years training and motivating coaches at the world's largest business coaching franchise.
Connect via:
LinkedIn