Boosting your Local SEO in 4 Simple Steps
Posted on 30 September 2021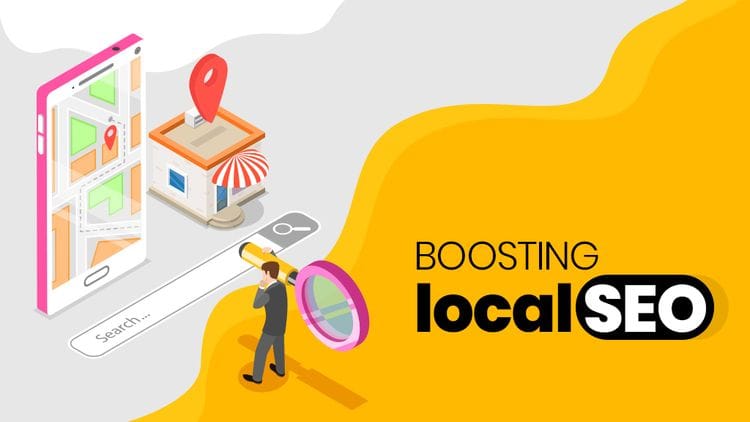 Standing out from the local competition can be tough, but optimising your SEO for local audiences can make it a lot easier.
Other than having an awesome website, there are four steps you can take to get your SEO off the ground and your business's name into your customer's line of sight.
1. Setup your Google My Business page
Setting up your Google My Business page is the first step to putting your business on your local audience's radars. Regardless of what device they're using, they'll be able to find you once you set it up.
Why Google My Business is relevant to local SEO:
Google My Business lets you optimise your business online and update the specifics. It shows local audiences the details of your business that you want your target market to know.
On Google My Business, you can let your customers know:
Your open hours

What other customers think of your business

Where your business is and directions to get there
As mentioned above, it also helps to share your business's profile with all potential customers by optimising your profile to users on all devices like computers or mobile devices.
2. Add photos to your Google My Business page
Next, add some pictures to your Google My Business page.
Why you need pictures on your Google My Business page:
Put simply, photos make you stand out.
When customers search or come across your Google My Business profile on their searches, you'll want to make it as inviting as possible for them to click and view your business. Photos are a great way to do that.
See outlined below for an example, this is what you might see if you search for Bloomtools or digital marketing or website design services on the Gold Coast on Google today.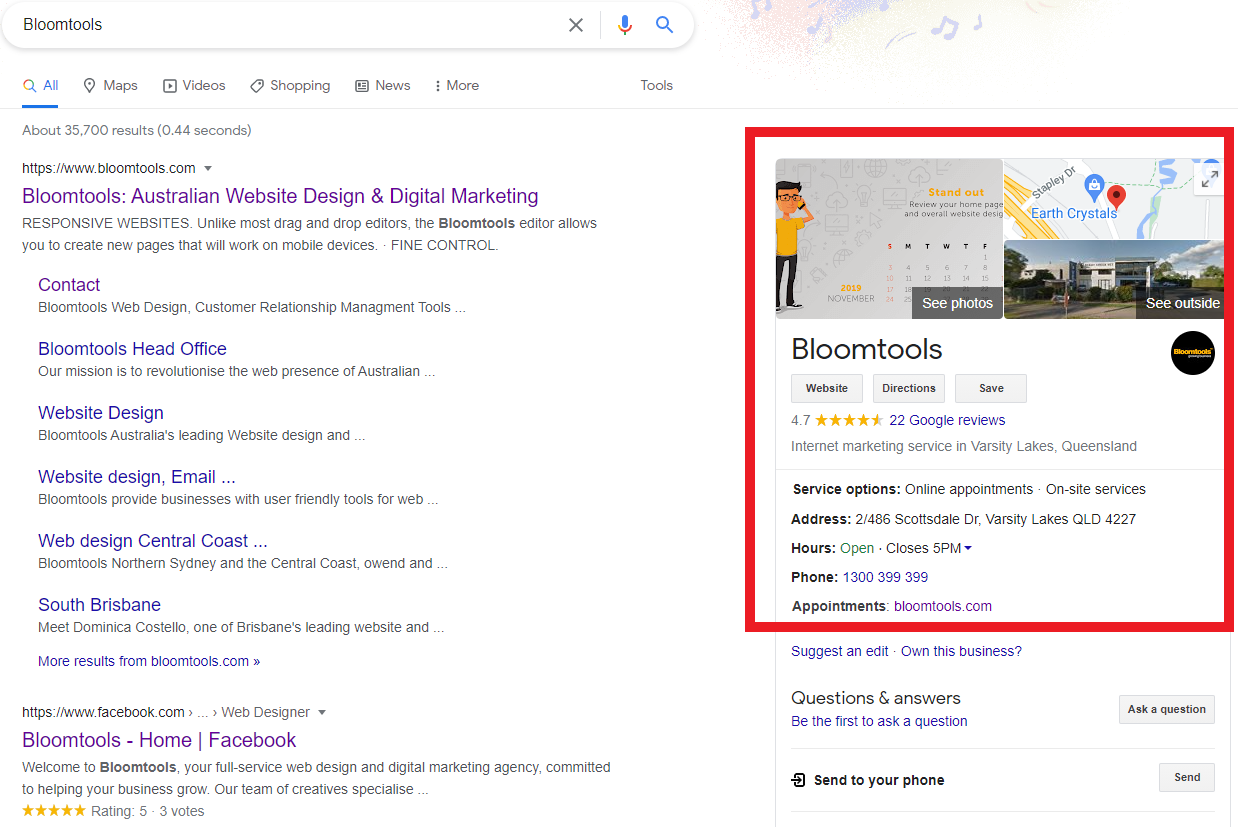 3. Get customers to leave Google Reviews
Another great way to stand out from competitors and improve your local SEO on Google is to get your clients to leave Google Reviews.
When potential customers search for your products or services, there's a good chance that they won't search your name, but what they're looking for.
Using Bloomtools head office as an example: A customer may search for local SEO strategies, the results they find first will be determined partially by Bloomtools' Google Review ratings.
See below for an example of what a customer may see when they search for your service.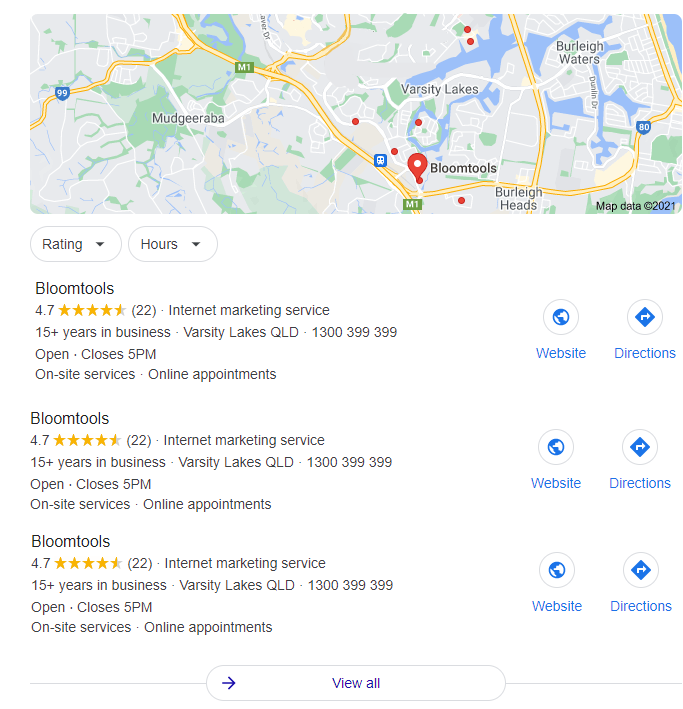 A great way to get Google Reviews is to invite customers with invite links. Find out how to generate a review link on our blog.
4. Set up Google Search Console
Google Search Console is a bit tougher than previous steps but the results are definitely worth it. It's a great tool for local marketing because it has a number of features that Google Analytics can't provide.
On Google Search Console, you can:
Customise your website's search appearance

Monitor your site traffic

See which pages Google has indexed

See errors that users might encounter like crawl errors

And more
Once your Google Search Console is set up, you can optimise your pages and improve your SEO ratings.
Getting started with local SEO
You can get started by reading more of our digital marketing tips here. Or, if you're having any issues with setting any of the above up for your business, talk to your local digital marketing experts at (07) 5636 3700
Remember that managing your website and SEO is an ongoing process if you want to stand out from local competitors. If you'd like help managing your SEO, click here.