Google enforces change on all websites - SSL means you are secure
Posted on 22 September 2017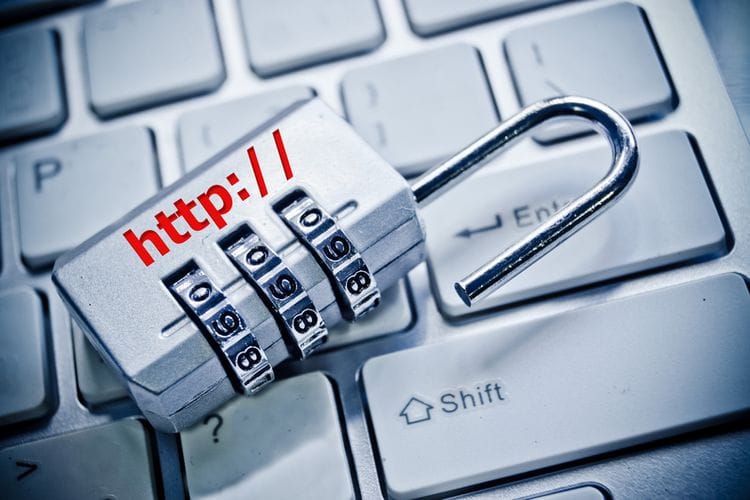 There has been a lot of news around with Google not ranking sites they feel are not secure... and now with the upcoming release of their new Browser Chrome version, if your website does not have an SSL certificate your website will be marked as 'NOT SECURE'. Google are now enforcing the new SSL certificates upon all websites!
In this post, we will cover:
What is Google doing?
What is an SSL Certificate?
Why you need one?
What is Google doing?
Earlier this month, Google began alerting site owners that haven't secured a SSL certificate that their website will be marked as 'NOT SECURE'. The messages state that with the rollout of the latest update, due to be released October 24, all websites will require a SSL certificate.
What is an SSL Certificate?
Secure Sockets Layer (SSL) certificates are used to establish an encrypted connection between a web browser (what you view websites on) and a server (where your website is hosted). This encrypted connection protects the information of customers such as passwords, banking and credit card details and contact information. The information can be as basic as what customers provide in your 'contact us' forms and the messages attached. Google have now determined all of the above forms of information must be protected and secured. SSL changes this sensitive information from plain text which can be easily accessed, to inserting random characters which is much harder to read by potential hackers. Essentially, if the information is not encrypted, there is a chance it can be read between the small distance it travels between your customer and yourself.
When a customer accesses your website and you do not have an SSL certificate, your website will be marked as 'NOT SECURE' by some browsers. Once you have an SSL certificate, your website will appear with a green lock stating it is secure.
Why you need one?
When the little green lock appears on your customers screen, they are going to feel more secure about entering sensitive information without the fear of this information being stolen and misused. If your website is accepting credit card payments, you must comply with the Payment Card Industry (PCI) standards and one of the requirements is the correct use of an SSL certificate. Additionally, when Google determines your website's rankings, they use Search Engine Optimisation (SEO) guidelines to do so, one of those being security. Having an SSL certificate attached to your site will give you the upper-hand against your competitors.
As these SSL certificates become more essential, Bloomtools clients will be notified prior to Google's launch on how you will be covered.