How Reviews Can Help Grow Your Business Online
Posted on 2 August 2021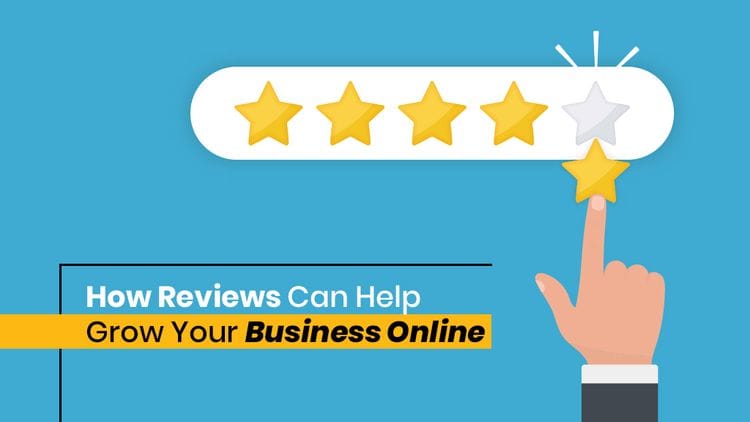 When it comes to the purchase decision, your customers' decisions are going to be affected by your reviews online, in fact, 85% of customers trust online reviews just as much as personal recommendations.
Considering the importance of reviews, you might be wondering how to generate more reviews for your business.
Keep reading to find out some tips to get more reviews on your business and how to use them to generate further sales.
How to Get More Reviews For Your Business
Make yourself available on multiple platforms:
Submitting a review is easier when the business you're reviewing is on the same platform that you're on.
It's a good idea to open your business to reviews on multiple platforms like:
Google Reviews

Facebook

Tripadvisor
Follow up with your customers:
If you've recently sold a product or provided a service to a consumer, consider reaching out to them and politely asking for their feedback on their site of choice. It's best to do this closer to the transaction as the transaction is still fresh in their minds.
Not only that though, if the service or product provided was really amazing, but they're also more likely to leave a better review while they're still in that good mood.
Use incentives:
If all else fails and your customers aren't too keen on taking the time to review your products, offer them an incentive to do so.
Some examples of incentives you could offer include:
A monthly draw with those who reviewed your business as ticket holders

Discounts or freebies at their next visit to your business



How to Use Reviews to Boost Your Sales
Build confidence in your brand:
As mentioned above, most of your potential customers are more likely to purchase from businesses that have good word of mouth. You can use the customer feedback as proof to new customers that your product or service is worth their time and money.
Pay attention to the complaints:
If you're not receiving the types of reviews that you're after, read the reviews to find out why. There might be something specific about your product or service that consumers aren't happy with and you can change it accordingly.
This is a great way to optimize your product or service to your potential customers and an even better way to build brand loyalty by providing evidence that you pay attention to the wants and needs of your customers.
Pay attention to the positives:
Compared to the last point, you should pay attention to the positive reviews that you're receiving from customers.
Trends and desires change and your customers might come to like different things. By paying attention to what they like about your product or service, you can continue to update it accordingly.
Further, your positive reviews give you something to brag about. For example, if there's a trend in customers complimenting your customer service, you can advertise that and use it as a selling point.

If you want to find out more tips for your business, check out some more of our latest blogs.
If you're ready to start maximising your marketing strategy, talk to one of our marketing experts on 1300 399 399 or by booking a consultation here.