Promote Your Blog Posts Using Social Media
Posted on 3 December 2019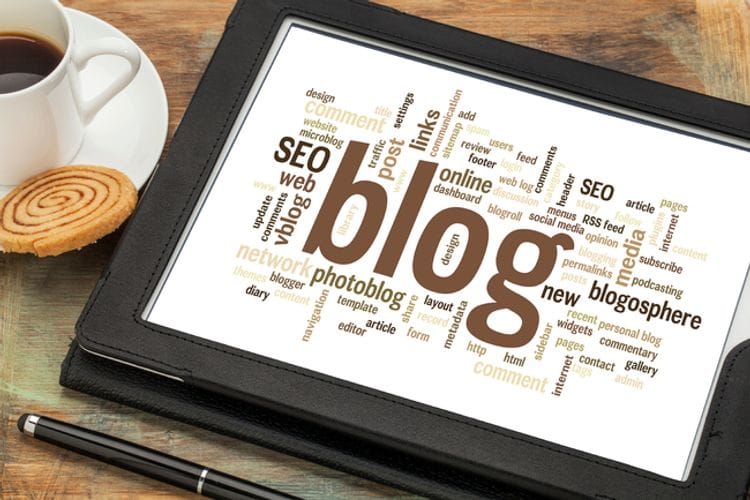 Promote Your Blog Posts For Higher SEO Ranking
Having interesting and engaging content across your website is just the beginning.
We all know that to keep Google happy we need to make regular updates to our website content and a blog is the perfect tool for this.
Sharing your blog posts across your social media channels will help to drive visitors to your website and allow you to improve your ranking on Google.
Sharing Your Blog Posts
Even though you are sharing the same post, its a good idea to tailor your message to suit each social media platform. Twitter is only 280 characters so you may need to shorten your URL, and you would share your blog to Facebook in a slightly different way than you would post it on LinkedIn. Interaction is also different across the networks so you may need to include @ handles to interact with specific followers on Instagram or #hashtags on Twitter.
A helpful tool is sproutsocial's Social Media Character Counter, which can help you find the optimal length for your social posts.
Facebook Sharing Tips
As of 2020, Facebook posts can have up to 63,206 characters, though obviously very few would ever use that many. The sweet spot seems to be around 40-50 characters, which is short and succinct (source: SocialReport).
Posts with images work best for Facebook and Facebook will display an auto preview of the shared link when you paste the link in the text field. Once Facebook shows the preview you can remove the pasted link from the text. You can also scroll through the images Facebook has automatically grabbed to choose the most appropriate one for your followers.
Twitter Sharing Tips
Allowing a maximum of 280 characters on Twitter seems quite challenging, but this is double the characters they used to allow. You can also use URL shortening software to make the most of this limitation. Bitly is the most used URL shortening website and you can set up a free account easily. Once you have your shortened URL you can tweet the link with a concise text intro and even a photo. Hashtags do count in your character limit so consider using them in your text instead of at the bottom of your post. IE: "10 ways for #entrepeneurs to build #businessrelationships quickly.
The use of hashtags shouldn't be your only focus. Best practice is to use no more than 2 hashtags per tweet. (source: Twitter).
LinkedIn Sharing Tips
LinkedIn allows you post on your individual profile page or a company page. You can also post in certain groups you are a member of. While your post can contain up to 700 characters on a company page (or 1,300 characters on your own page), anything after 140 characters will be cut off with a "see more" button. As a result it is recommended to keep your posts short or include the important content within this limit.
Remember that different posts will have different levels of success across different platforms. Posts that gain traction on Facebook might not gain any on LinkedIn so don't be too disappointed if your shares aren't as successful as you would like. This helps you to nail down areas and time frames where particular articles will work best. Images also work well on LinkedIn, however they should be more business driven to have the best success.
Post Life Times
Share your post on your personal profiles, your company pages and any group pages at different times so you aren't inundating your market all at once. Just because you've shared an article on Twitter doesn't mean that all your followers would have seen it. Consider scheduling it again for later in the month across multiple platforms. Consider the possible lifetime of a post on Instagram for example compared to LinkedIn. Instagram is a constant feed and the lifetime will be much shorter, however anything posted on LinkedIn is more likely to be found via a search, making the lifetime much better.
A great idea is to develop a spreadsheet with posting times for all your social media platforms at multiple times during the month. With a business account (or page) almost every platform has tracking/insight tools available. Using these will mean you can record engagement and responses for each post. Recoding these figures in your spreadsheet will enable you to drill down to the best post times for each media, which will in turn, show you the appropriate times for the best interaction.
Automating The Process
There are many social media post scheduling apps out there however dlvr.it is unique in that once you have set it up, any new posts from your blog will automatically be shared across whatever platforms you've selected to the schedule you set up. So you don't need to do anything once you've published your blog post, which is pretty handy!
dlvr.it has a free version, though moving up to more functionality does require the Pro version. From only $8.29 / month (billed annually) that's still very affordable. Have a look at the plan comparison to see how it can help you spread your articles across your social media platforms.
Don't have a blog? Talk to your consultant about our blog tool!


Author:
Tracey Voyce
About: With more than 30 years business management experience, Tracey Voyce is the CEO of Bloomtools. Tracey has owned and managed many businesses and spent several years training and motivating coaches at the world's largest business coaching franchise.
Connect via:
LinkedIn