Spruce up your site ahead of the Christmas season
Posted on 13 November 2014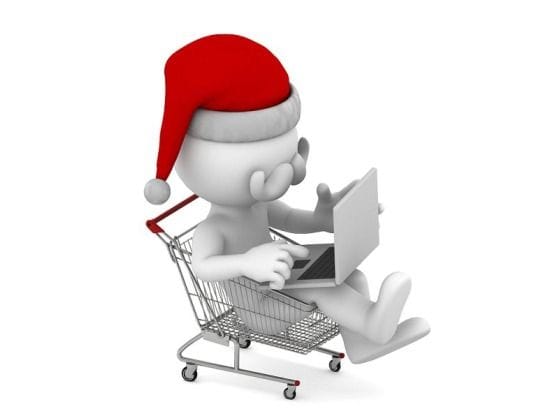 With December 25 fast approaching, it's never too early to get your ecommerce site ready for the Christmas season.
Recent figures from the NAB Online Retail Sales Index show that Australian consumers spent $15.9 billion on online retail in the 12 months to September 2014, and that spending has been increasing month on month in the lead-up to Christmas. What can you do to ensure some of that money is spent on your site
Creating your holiday calendar
The demands of keeping your ecommerce site in top shape are high, and it's easy to get so caught up in day-to-day problems that you forget to plan for the future – but this can be a big mistake. Many retailers make the majority of their profits over holiday periods and special occasions, so it's essential to capitalise on the opportunities available. The earlier you start planning, the better.

It's not only Christmas you should be thinking about – there are other important dates you should have circled on your calendar, including:
Black Friday – 28 November
Cyber Monday – 1 December
Green Monday – 8 December
Super Saturday – 20 December
These are days that online shoppers are likely to be browsing for deals or taking part in some last-minute shopping, so make sure your server is prepared to handle a larger influx of browsers.
How to tempt your customers over Christmas
Spruce up your website for Christmas by introducing some targeted deals and useful information:
Introduce Christmas promotions, offering discounts or BOGOF (buy one get one free) codes that you can advertise through AdWords or similar.
Highlight your top picks for presents and suggest good gift combinations to make shopping easier for buyers.
Take your postage times into consideration and create a campaign around delivery dates.
Consider a special festive return policy that gives buyers more leeway over Christmas.
Give your payment processes a health check. Is it time to introduce attractive options like PayPal?
Start a social media campaign focusing on your Christmas specials, sharing any promotions far and wide.
Invest in a Christmas-themed marketing campaign and target users who have been on your site with relevant PPC ads through AdWords.
Write blogs and create festive images well ahead of schedule – you'll probably be too busy to create them during the holiday rush.
Learn from all the hard work you put in over Christmas
Make sure you have Google Analytics in place so you can see which areas of your campaign were most successful. This will help improve your marketing for next year as well. Utilising Google Analytics on your site is easy for Bloomtools customers, and tracking customer behaviour is invaluable.

For more ways to ensure your ecommerce site is ready for the festive season, set up an appointment to discuss strategy with your local Bloomtools consultant.


Author:
Tracey Voyce
About: With more than 30 years business management experience, Tracey Voyce is the CEO of Bloomtools. Tracey has owned and managed many businesses and spent several years training and motivating coaches at the world's largest business coaching franchise.
Connect via:
LinkedIn