The answer has arrived for seamlessly Managing Members!
Posted on 5 October 2011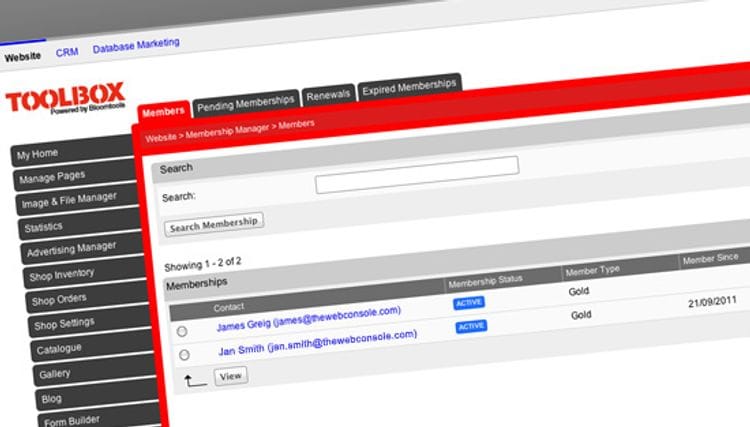 Are you having time, resource and technology challenges managing your memberships? Across the nation businesses like chambers, networking groups, gyms, associations and plenty of other industries have been singing out for a cost effective tool that will help them streamline their memberships. Here at Bloomtools, we've heard your requests and have launched our new and improved Membership Manager - a little piece of software that's going to make a huge splash in the SME market.

The Membership Manager, like all of our products, can seamlessly integrate with your Bloomtools Website and Database Marketing account to give you even more benefits and time savings. It can handle everything from signing up new members, membership renewals (with over 13 payment gateways) and it's very easy to use and can be customised to suit your individual business needs. Best of all, it's already been tested by some Bloomtools clients, with rave reviews.

Want to learn more about this magic little product of ours? Then watch our webinar on Membership Management which also contains some great hints and tips, or read our case study from a happy Bloomtools client using the Membership Manager. If you'd like to trial the Membership Manager yourself, then contact your Bloomtools consultant to get started.