Trending 2019 to improve your SEO organic position
Posted on 25 March 2019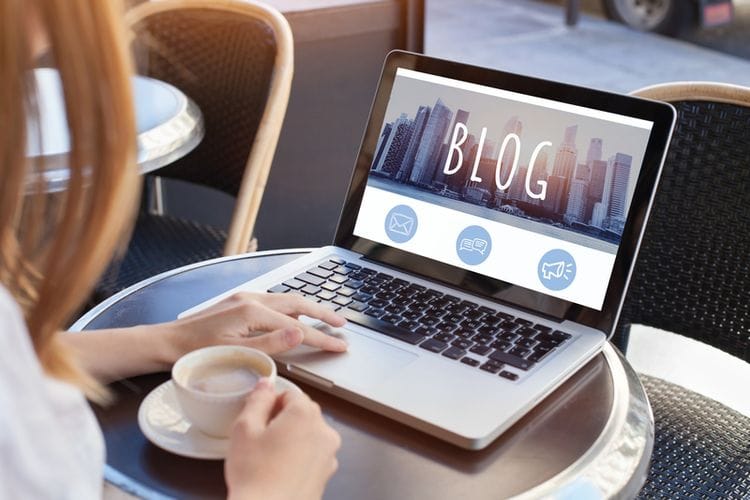 We have been studying and reviewing recent SEO trends and one trend that seems only to be getting stronger is BLOGGING.
When people think of blogging they might think of some digital nomad with their laptop on a tropical beach drinking cocktails and posting pictures of latte art on Instagram. But in fact, that's not it.
Blogging will increase your organic SEO by keeping consumers on your page longer.
Think of your blog as a fishing hook. You might be able to hook a lot of fishes based on what you put on those hooks and the more hooks the better.
Very similarly if you write a blog post related to your business's products or services based on what your customers typically ask you, or their common concerns/queries you will be able to reach a larger audience but most importantly keep them coming back for more because now you have gained their specific interest on a subject that matter. Blogging will increase your website traffic and ultimately your sales.
Google has for the last few years said, focus your attention for your website to your clients and website visitors vs trying to manipulate your SEO results, and give them regular updates on information that is of value to them - then you will find your ranking will improve.
Consumers who read your blogs will become longterm customers.
Think about it, before technologies took over the world, in the old days you would have gone to buy your products from someone you liked and somehow you found knowledge around the products you were wanting.
Blogging is the same way. It gives you a platform to write your selected point of view or your expertise on a subject and it helps you create trust. You must write with your ideal customer in mind and what questions he/she might have in regards to your service or product.
For example, an Accountant might write on their blog about topics like "What expenses can you write off as a small business in 2019?" "What should you consider when planning for retirement?"
Frequency and consistency are important.
Consistency is key when it comes to blogging so don't expect to post a blog every couple of months and magically gain traffic.
You must focus a part of your business energy into blogging and content creation. You might need to find an external writer (we can help with Content Writing Services, talk to your Bloomtools Consultant) or get someone internally working on it, either way you must take into consideration that no matter what line of business you are in, the competition is getting tighter and tighter every day and that to stand out the most it will come down to who offers the higher value within their website.
Your Blogs also boost up your Social profiles
Once you write a blog, add teasers on your blogs to your Social media presence to give them some content. This also helps drive traffic back to your website and is picked up by Google as well for backlinks. Also use your blogs as your content in your newsletters to your clients, database - this shows off your level of expertise, adds value for clients and keeps your business top of mind with them.
Conclusion:
In 2019 SEO is mostly based on long tail keywords and Google rankings are based on how long the user actually stays on a particular website.
When writing a blog post you should be focusing on what your customer really needs and wants to read about based on the specific target market related to your business.
Google will rank higher the websites that are keeping people longer and with consistency on your website, you can grow the attention of your customer towards your website and ultimately improve your organic SEO.


Author:
Tracey Voyce
About: With more than 30 years business management experience, Tracey Voyce is the CEO of Bloomtools. Tracey has owned and managed many businesses and spent several years training and motivating coaches at the world's largest business coaching franchise.
Connect via:
LinkedIn