Why Website Speed Affects Your SEO
Posted on 14 October 2021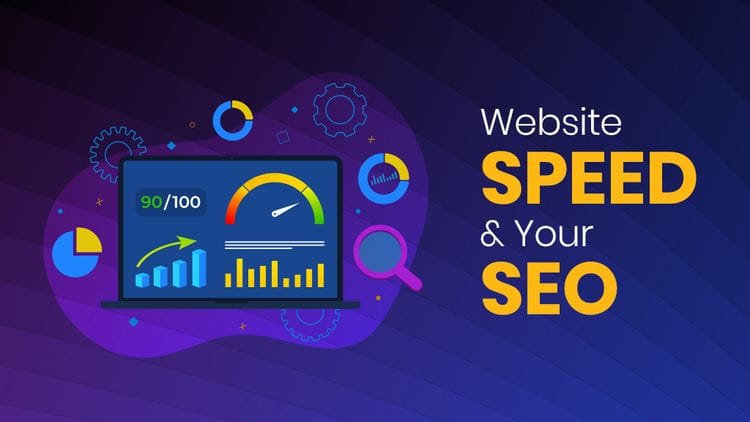 Maverick said it best in Top Gun, but in this case, it's your website that has a need for speed.
Why website speed matters:
When your services are slow, your potential customers turn away, and your return on investment goes with them.
You could compare it to a queue at the checkout counter. If it's always long and the service is slow, there's a good chance that you're going to take your business elsewhere.
How does page speed affect SEO?
Your page speed directly affects your SEO (Search engine optimisation).
Your page speed is one of the most important ranking factors for search engines. That's because sites like Google want to provide the best experience for their users.
To provide that experience, Google will put faster and more responsive websites ahead of slow ones. Additionally, Google said that website speed would soon have an even more prominent effect on mobile web searches and rankings.
What's a good page speed for SEO?
Google recommends page speed to be under two seconds. Google also says that if it takes longer than three seconds, over 50% of your customers will leave it.
For eCommerce sites, Google wants sites to be even more competitive and aim for half a second.
How to improve your page speed
Test the speed:
To find out how fast your website page speed is, you can use Google's tool that you can find here.
All you have to do is provide your website URL, and the tool will do the rest - free of charge.
Fix any errors
The tool might suggest that you:
Get rid of some pictures

Change fonts and text sizes

Reduce and compress images

Minify HTML, JavaScript and CSS files
Some errors like changing fonts and text sizes are easy, but it can get messy when working with HTML, JavaScript, and CSS files.
It might be best to leave that to the experts.
Use a website grading service:
You can test more aspects of your site that might be affecting your page speed by using a website grading service.
Some website companies offer this to existing customers, and others charge for the service. You could alternatively use the Bloomtools Free Website Grader.
The service will show:
Your current ranking in search engines

Your existing Google PageSpeed score and compare it to competitors

Your website's mobile optimisation

Coding analysis and tips for best practices

Your current social media rankings
All of that for free and with no obligation.
Keep on top of it:
Annoyingly, Google changes the rules every day. Keeping your website's SEO up to speed is an ongoing task you'll need to undertake if you want to compete online.
Or you could consult a digital marketing team with dedicated SEO specialists. Talk to Bloomtools today on (07) 5636 3700 or book a consultation now.
Keep reading
Want to keep learning about your website's pages and how it affects your SEO? Read How does website speed impact conversions? And Why You Need an SEO Review in 2021.