Google says hire an SEO Specialist
Posted on 5 February 2020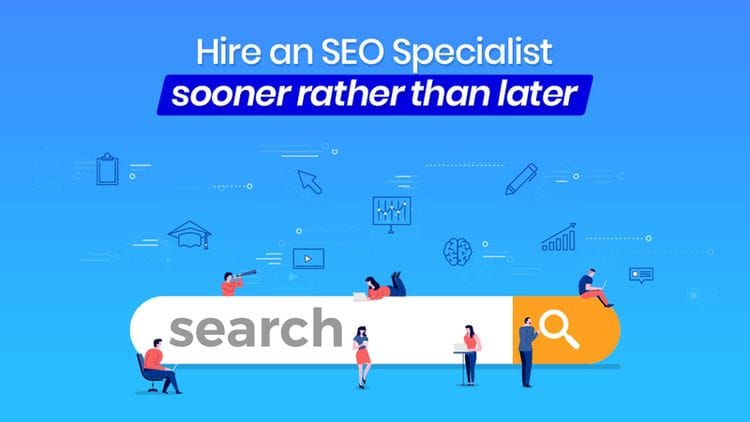 In Google's latest training on 'Search for Beginners' they cover the top 5 things people should work on to improve their website's position in the organic (free listings) search results. One of their recommendations includes hiring an SEO specialist.
This I am not suprised at, as this is our industry and we have SEO specialists within our business, and the time it takes to keep up with Google's changes, what works and doesn't work - is overwhelming, so I can see why they recommend finding someone who knows how to make it work.
"Are you looking for someone to work on [your website] on your behalf? Hiring a search engine optimizer, or "SEO," might be an option. SEOs are professionals who can help improve the visibility and ranking of your website."
Their top recommendations are:
Check if your site is indexed: an easy to way to check this is to perform a search for "site:your-website.com" to see if it's indexed in the Google search results.
Provide high quality content: follow the advice in Google's official webmaster guidelines and best practices documents.
Ensure website is fast and accessible on all devices: visit g.co/mobilefriendly to test mobile-friendliness.
Ensure website is safe for visitors: secure your website with a HTTPS connection.
Hire an SEO: covered above.
If you are a client of Bloomtools, talk to us about doing a full SEO audit of your website - to give you insight into the current status of your website and online presence and what you can do to improve it.
To watch the full video, you can see it below:
Related Posts:


Author:
Tracey Voyce
About: With more than 30 years business management experience, Tracey Voyce is the CEO of Bloomtools. Tracey has owned and managed many businesses and spent several years training and motivating coaches at the world's largest business coaching franchise.
Connect via:
LinkedIn