Why is link building important for SEO?
Posted on 24 January 2020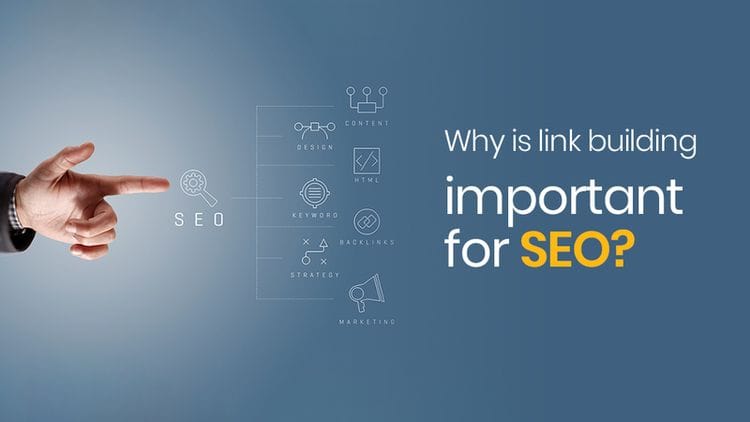 In the early days of the internet, getting your website found in a search was easy. All you had to do was have as many links back to your website as possible (unsurprisingly, these were called backlinks). As the internet grew, Google evolved and refined its algorithm to prevent people from taking advantage of backlinks by acquiring many irrelevant links to improve their website's presence in the search results. The role of Google is to deliver results that are highly relevant - quality websites over quantity. It's for this reason that backlinks are no longer given so much importance by Google.
This doesn't mean that backlinks are no longer important, in fact, quality backlinks are now more important than ever. This is what Google says about links, "The quantity, quality, and relevance of links count towards your rating."
Google cares about giving the user the best experience possible which means finding websites that have interesting and relevant content. This is measured primarily through backlinks. The most important thing to remember about backlinks is that your focus should be on getting high quality links. More backlinks + higher quality backlinks = higher ranking in search.
Link building is the process of manually encouraging people to link to your website from theirs. This is why having a blog on your website and putting up regular quality content is so important. People are unlikely to link to a page promoting your products or services but they are far more likely to link to helpful and valuable information that compliments their own article.
The best way to encourage and grow backlinks is to add a Blog to your website and add regular blog posts. Create different teasers to your blog, and add them to your social accounts (some you can also boost, or turn into ads), your Google My Business, add them to you alliance websites and industry groups you belong too - if the content is relevant post a comment on these sites, and direct people to your blog for more information*.
In regards to your blog post, again quality over quantity is the goal. Focus on writing content that is helpful and of value to the reader. If you're not a confident writer, we have a team of professional digital content writers based at our office in Australia that can create content for you. When you add interesting and relevant content to your website on a regular basis you will naturally be adding in keywords that will help Google find your website. The more information your website has the better the chances are of it appearing in search results.
Related Articles:
Why Google My Buisness is a must have, and new features
How to get your business found locally on Google