Localised SEO: Get your local business ranking higher
Posted on 7 June 2019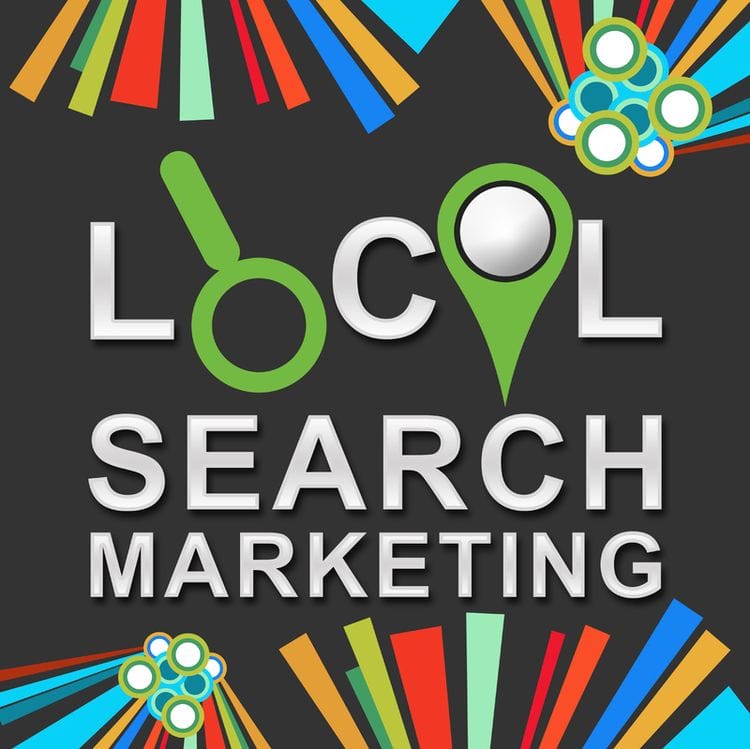 Over the last few years, 97% of consumers searched for a local business, service, or product online. As a result, local SEO (search engine optimisation) has become one of the most important strategies to deploy on your website. Bloomtools have put together some top tips to help improve the ranking of your business in local searches.
Google My Business
Essential #1: As almost everyone uses Google to search for these businesses, it's important to have a Google My Business listing setup for your company (especially now since Google+ is all but dead). It is essential to include the following information on your listing:
Address - a physical location helps your legitimacy
Description - who you are, what you do etc.
Website - a direct link to your website
Hours - your hours of operation
Phone - the best number for your business
Media (cover photo, interior/exterior shots, profile image/logo, staff/team/product photos, videos) - customers like to see your business instead of just reading about it
Questions and answers, reviews, posts - try to provide as much relevant, helpful information as possible
The Important Details
Essential #2: It's important to keep the NAP (name, address, phone number) of your business consistent across the whole internet - your website, social media, Google My Business, directories and anywhere else your business is mentioned.
Local Reviews
Essential #3: Real customer reviews are one of the biggest influencers in marketing and are dynamite for local SEO. A great way to showcase reviews is to input your customer reviews into the Testimonial tool running on your website. If you have the Shopping Cart tool, you can ask your customers to leave reviews on the particular product they purchased online when you thank them in the product delivery email). You can also ask your customers to leave reviews in other locations you are listed online such as Google My Business or directories such as Yelp.
Top tip: If you want a customer to leave a review you need to make it as quick and as easy as possible for them to do so. You can include a direct link on your website or even create a trigger email in your Email Marketing solution.
On Page Factors
Essential #4: Add keywords and your region/city to the page titles, heading tags, meta description, URL, image alt tags and throughout your content. If you have multiple offices or branch locations, you can create a page for each one.

Local Link Building
Essential #5: Link building is a vital part of local SEO and something that is often overlooked. You should aim to get your website listed on as many relevant local directories and/or supplier/industry/client websites as possible, along with a short and succinct keyword rich description (and your consistent NAP, of course).

Secure with SSL
Bonus Essential: This is less of an essential for local SEO and more of an essential for SEO and your website in general. Ensuring your website is secured with an SSL certificate is an important factor that shouldn't be ignored, especially now that Google favours https over http and will rank your website accordingly.
Traditionally SSL was only used to secure websites with online stores and shopping carts, but in today's world it is important for every website. An SSL certificate helps prove to Google your business and website is a genuine entity and also gives you an advantage over any of your competitors that may not have an SSL certificate.
Be wary
We have had a number of clients use some cheap resources overseas, even locally do their SEO for them. Please be wary, as not are as good as they make out to be. It is important that the sites that are linked with yours, are quality sites as some automated site linkings actually do more damage than good.
Also, be prepared, results are not instant they take time. Typically 4-6 months. And unfortunately as Google changes their algorithm and more competitors are making improvements once you get to the top for some searches, you wont necessarily stay there. It is an ongoing strategy that needs to be worked on.
Conclusion
All of these essential factors lead to search engines pick up your business and help rank you higher for potential customers when making localised searches. If you would like to discuss local SEO or any of the above further, get in touch with your local Bloomtools consultant - we are only a call away and are happy to help you set this up.


Author:
Tracey Voyce
About: With more than 30 years business management experience, Tracey Voyce is the CEO of Bloomtools. Tracey has owned and managed many businesses and spent several years training and motivating coaches at the world's largest business coaching franchise.
Connect via:
LinkedIn