Top 5 online strategies for financial services sector
Posted on 23 August 2017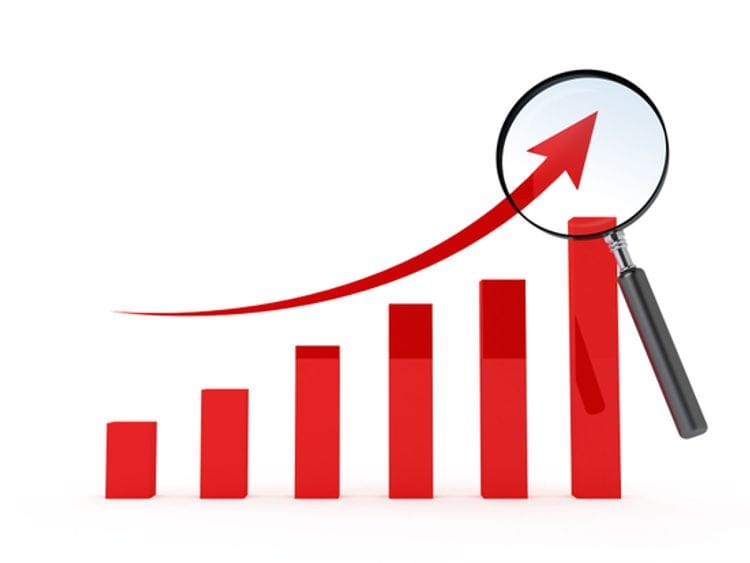 There are close to 7 billion searches conducted online each and every day. Five billion of those are on Google!
With an estimated search market share of 77%, it's no wonder 'Google it' has become the colloquial terminology for 'search online'.
And with over 140,000 new websites launched each day, it can take a lot of time, effort and perseverance before a website starts appearing on page one of Google.
So, what's the point? The point is that the Internet today is a very busy place and companies spend upwards of tens of millions of dollars each year on Search Engine Optimisation and Pay Per Click tactics to ensure they appear in the first position on page one of Google.
On the Internet, you don't compete on products and services - you compete for attention. Standing out online results in attracting your ideal target client, encouraging them to visit your website where they can take action and eventually, convert into paying clients.
The financial services sector (
accountants, bookkeepers, financial planners, mortgage brokers
etc) are one group that stands to gain the most from having a stand-out online presence.
One simple reason for this is the Customer Lifetime Value (CLV), of a client.
Once a client buys a service from a financial services provider, they will most likely continue to do so for possibly many years to come on a regular basis. Hence, the purchase is not transactional, rather, it's very much relational, regular & ongoing and based on trust.
Having a stand-out presence online can yield a very profitable client base thanks to CLV.
A well designed and functional website is the starting point, what is also needed is a cohesive set of strategies to maximise your website's presence.
Here are 5 simple yet effective strategies to help your financial services business establish a productive online presence.
No.1 - Be Educational - provide value
There is no shortage of information on the Internet - some good and lots not so good! People are always looking for valuable, useful, insightful and above all, original information. The more your business can establish itself as a font of knowledge relevant to your business, the more you will be seen as the expert, authority and more importantly, a trusted source. Chances are that more people will gravitate to you for advice, input, guidance and even for your business if they see you in this light. The best and most effective ways to be educational; write informational & educational blogs, publish quality content newsletters, email marketing, again with quality & usable information (targeted to your client base). Finally, consider hosting webinars and online Q&A sessions.
No.2 - Be Open - promote others
Developing and publishing your own content is great. Equally powerful though is promoting other's content. Do this when you come across great content - make reference to it with your own spin and take. Content Curation actually adds to your reputation as a trusted and authoritative source. The key obviously is to give credit and acknowledgement and provide your input as well.
No.3 - Show Your Worth - engage
Providing useful, valuable and insightful information is one side. Actively engaging with your potential client base is another. Engaging in relevant conversations through social media on LinkedIn and Twitter as well as chat forums will allow you to have a dialogue with potential clients - you can answer their questions, provide guidance and insights. The more you do so, the more you and your business will be seen as a trusted source - not only attracting clients, yet also being referred to others as a valuable resource.
No.4 - Get Social
A follow on from the point above, yes, you do need to engage with your client base through social media - this is bordering on becoming inescapable. Selecting the appropriate channel to use is one aspect (LinkedIn, Twitter), however, the challenge appears to be what to post, how often, how much and what's my sales message! Content on social media works when it falls into one of three categories; it's educational, it's entertaining, it's controversial. For the financial services group - the objective is to be educational with a touch of entertainment - it's not about selling!
No.5 - Know Who You Are - establish your niche
You cannot be everything to everyone. If you try, your message will be confusing, you will be confused and your clients will be confused. This is even more relevant for the financial services sector. If you're an accountant, what's your speciality area - small business, corporates, forensic accounting, SMSF? The more clarity around who you are targeting, the clearer your messages are. This allows you to then craft and develop an online presence that talks specifically to your target group - increasing the chances of attracting your ideal client.
Yes, it takes work, anything worthwhile does. If you're not sure where to start, get help, but don't neglect the strategy.
At Bloomtools, we not only design and develop great websites, we can also help you with your overall online strategy.
Contact your Bloomtools consultant today.