Do You Really Need A Marketing Plan?
Posted on 20 January 2020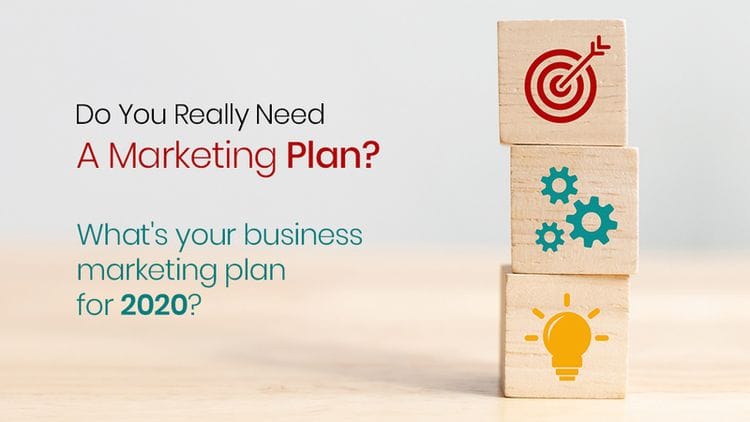 What's your business marketing plan for 2020?
As the common saying goes, if you fail to plan, you plan to fail. While this is still true, you don't need to spend hours compiling an elaborate 20-page marketing document. Instead, all you need is some research and analysis to put together a simple 2-page document that will give you the key elements to work on. All your plan needs to include is what needs to be done, by who, and when.
Having an online presence and getting found in searches is still critical to most businesses, whether they are micro, small, medium, or large in size. At the beginning of the last decade, just having a website was enough to ensure you would get found in a search. Those days are long gone and today's online world is far more complex and competitive. To stand out among your competition it's important to invest time in setting your website up right and investing money into marketing your business. You need to know what to do, when and how, and you need to have a marketing budget. It's no different than before the internet, you can't expect people to find your business without investing in marketing!
The question is, what marketing should you be focusing on? You should be focusing on marketing strategies that will:
Increase your sales leads
Increase your customer acquisition (converting leads into sales)
Increase customer spending
Improve customer loyalty (helping them stay longer, buying more, more frequently)
The online marketing landscape has changed dramatically and new changes are happening constantly. For business owners, many strategies and mediums that worked even just a couple of years ago no longer work as well or at all anymore. The online world is evolving all the time especially as technology, mediums and search engines like Google become more sophisticated. Developments in the area of AI, such as Voice Recognition, is just one example that's changing how people use the internet. There are many tools available to help you identify opportunities and improve your online presence. If you don't have the time or expertise in this area, the fastest and best way is to work with an experienced digital marketing partner who can analyse your market and guide you in the right direction for your unique business.
Now is the perfect time to evaluate your business goals and create your online marketing plan for 2020. Think of it as your roadmap to achieve your goals. If you'd like some help, call us and have a chat with one of our Bloomtool Digital Marketing Consultants for some ideas. If you haven't already used your Christmas Gift Certificate, we can do a deeper analysis for you for free.
Talk your Bloomtools partner, to help you work out what digital marketing strategies would work best for your specific business, industry, objectives and market.


Author:
Tracey Voyce
About: With more than 30 years business management experience, Tracey Voyce is the CEO of Bloomtools. Tracey has owned and managed many businesses and spent several years training and motivating coaches at the world's largest business coaching franchise.
Connect via:
LinkedIn